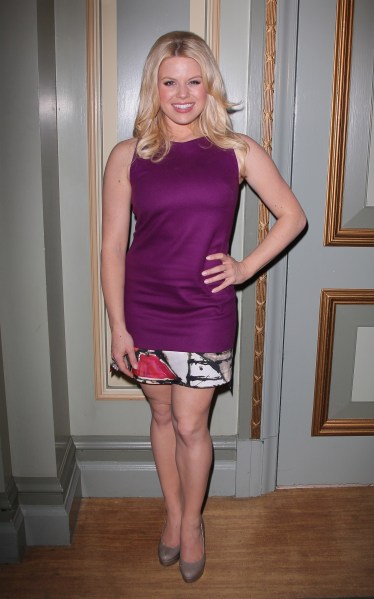 Wednesday, May 21
One day, we will have a city child. And one day, this child will turn to us tearily and say, "Why don't I have a yard?" Then we will take him to Central Park and say, "This is your yard. This belongs to you." And it will be true, because in the next few years, we plan to become filthy, warlord rich and buy Central Park. So enjoy it while you can, for instance, by taking your kids today to the Central Park Conservancy Annual Playground Party. They're going to have a cake decorating station by Sprinkles Cupcakes, face-painting and something actually called the Legoland Discovery Center's Master Model Builder. You can tell your kids the park belongs to all the children of New York—for now.
Central Park, Heckscher Playground, 3:30-6:30 p.m., Heckscher Playground, $140 for adults, $60 for children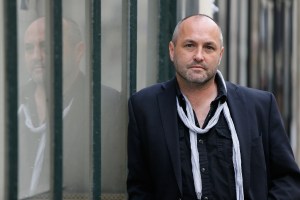 Thursday, May 22
Not for nothing did you learn the Texas Dip. Tonight, you are going to take that knowledge out of the halls of the Waldorf Astoria and all the way to Brooklyn. Then you are going to perform it in front of the dashing Colum McCann and other writers at the One Story Literary Debutante Ball. It is going to be so weird! We will wear the white gloves we stole from the Knickerbocker and drink the Dorothy Parker gin they're serving and clap, clap, clap.
Roulette, 509 Atlantic Avenue, Brooklyn, 917-267-0368, 7-11 p.m., roulette.org, $500 for two tickets Sold Out
Friday, May 23
Matthew McConaughey gets all the credit. It's really overlooked that Kirsten Dunst went from playing perky cheerleaders to characters who exist in exquisitely tailored versions of hell—the kind of hell where she can still wear a lot of light linen shifts and her hair looks as if it smells good. We're really excited to see her in The Two Faces of January, an adaptation of the Patricia Highsmith novel. It's about elegance and how murder makes people moody, which is essentially what all Patricia Highsmith novels are about.
Dolby 88, 1350 Avenue of the Americas, 212 767-1700, 10 p.m., invite only
Saturday, May 24
The just-opened Russ & Daughters Café recently made Eater ponder: "Is Russ & Daughters Café Charging Too Much For Its Caviar?" Then, after a lot of words, including, "I try to eat good caviar at least once a month or so—one must live, non?" it decided, "No!" In other news, when the sans-culottes rise up, there's a chance they might stop by Eater's offices before ours, for which we thank them. Do try the new restaurant, though.
Russ & Daughters Café, 127 Orchard Street, 212-475-4881, caviar and blini: $50-$570
Sunday, May 25
Pal! It's Memorial Day, which means it's time to open up your Hamptons house! And we know you have one. If you didn't, we would have addressed you simply as a "mere acquaintance." Anyway, since you're there, it would be nice to go to the Memorial Day Parade, toss candy and wear Lilly Pulitzer with the other haves. And if you could, please pick up some fudge from Fudge N Stuff for when we visit. God, we love you so much; you're our best friend.
Main Street, Montauk, noon-2 p.m., free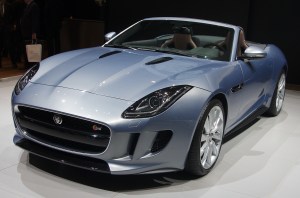 Monday, May 26
When you see a Jaguar F-Type Coupe, do you want to cut it in half and examine its innards? If so, the Wallpaper Handmade With Jaguar exhibit at the International Contemporary Furniture Fair is for you. For those of you who just want to drive a Jaguar, maybe go to a showroom.
345 Meatpacking, 345 W. 14th Street, 11 a.m., free
Tuesday, May 27
Does hearing music in the womb influence a baby's development? Some say "maybe"; others aren't even that sure. Here's an idea: Use Megan Hilty's fetus as a test subject. Hilty, the star of Smash, who's currently expecting her first child, will be singing tonight at Café Carlyle, performing sultry classics like "The Man That Got Away." If the kid comes out smoking a cigarette and nursing a martini, I guess we'll know.
Café Carlyle, 35 E. 76th Street, 212-744-1600, 8:45 p.m., $60-$130
Wednesday, May 28
There are a lot of whimsical parties where for a few hours guests pretend to be from another era. And then there are the ones at the Frick, where you suspect attendees may be constructing an actual time machine. Tonight, prepare to have your pronunciation of 15th-century Italian corrected by director Ian Wardropper at the Frick Garden Party, Sprezzatura: A Celebration of Italian Renaissance Poetry and Style. And remember to wash your hands when you get back to 2014: The plague wiped out a third of Europe during the "Renaissance."
Frick Collection, 1 E. 70th Street, 212-288-0700, 6:30 p.m., invite only