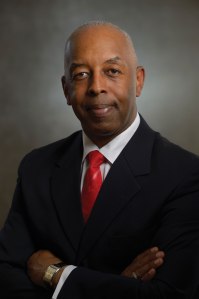 New Jersey's top two legislative leaders are throwing their support behind Eric Jackson to be Trenton's next mayor.
Trenton voters are heading to the polls Tuesday to elect a new mayor and Senate President Steve Sweeney and Assembly Speaker Vincent Prieto, both Democrats, are backing Jackson, one of several mayoral hopefuls vying to be the city's first elected executive since disgraced former Mayor Tony Mack was ordered out of City Hall.
"In Eric Jackson, we have a partner in bringing economic development and jobs to our capital city," Sweeney said in a statement. "Our state leadership needs to work in partnership with our capital city to ensure success."
Prieto echoed Sweeney's comments in a similar statement.
"Eric Jackson is the kind of ethical, committed leader that will partner with us to improve the lives of residents all over Trenton," he said. "I look forward to working with him on innovative solutions on job creation, public safety and economic development that will re-energize a city we all deeply care about."
The lawmakers issued statements through the Jackson campaign as Jackson, viewed largely as the frontrunner in the race, competes against several challengers: James Golden, Oliver "Bucky" Leggett, Kathy McBride, Paul Perez and Walker Worthy.
However, many on the campaign trail concede the race is headed toward a runoff.
(For a closer look at the Trenton mayor's race, click here.)