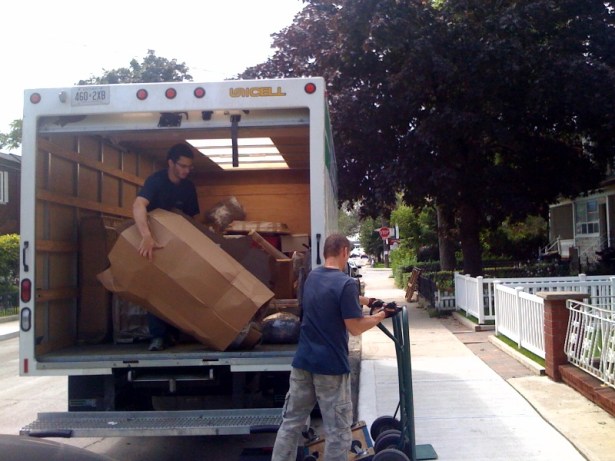 Summer is right around the corner, and you know what that means: rooftop bars, heading to the beach and a disproportionate amount of people moving apartments.
There's no getting around the stressful, overpriced time suck that is moving apartments, especially if you live in a big city. But the startup Unpakt is trying to make the process just a little bit smoother.
Unpakt helps users nail down the prices of moving companies and book them for their moving day. You enter your apartment size, the addresses of your current and soon-to-be apartments, and your moving date, and Unpakt provides the company names, reviews and prices of movers in your area. It's basically like Expedia, but for moving companies.
Founder Sharone Ben-Harosh started the app when he became frustrated by moving companies' tendency to miscalculate the cost of moving jobs, he said. Unpakt requires moving companies to provide exact price bids based on the user's home inventory and moving conditions, enabling users to make an educated choice as to which company they want to use.
And to really take the edge off of the moving process, feel free to get some booze delivered to your empty shell of an apartment while you watch the movers cart your stuff away.