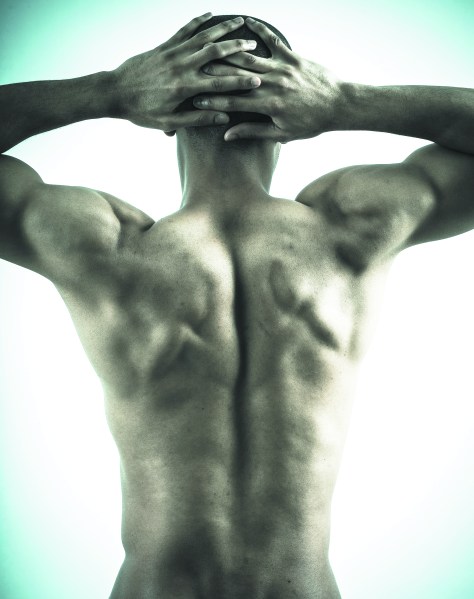 As I am an ad man, a Monday morning in April found me in a TV recording session in the heart of Willamsburg for my client, the New York Knicks. Once we turned onto Bedford Avenue, every adult male resembled a cross between Abraham Lincoln and Man Mountain Dean: beards, tattoos, checkered flannel shirts and a distinct lack of grooming. Equally interesting were the array of creative hairdos from ponytails to top knots. While I thought the Brooklyn grooming aesthetic was distinct, it only seemed odder after a dinner I had later that week.
I am not usually a fan of group dinners, but by the time Dana and I arrived at the Mark, there was a boisterous and fun group of people I call the 20-carat crowd ("One carat for each year I've had to put up with him"). The assorted group took their seats at the round table, catching up on spring break itineraries, while depleting the wine cellar and bar in one fell swoop.
"He looked 10 years younger on the beach," the social powerhouse declared as her husband suddenly exposed his tanned and now hairless chest for all to see.
"You should do it too, Richard," he pleaded, as he discussed his waxing and laser treatments. (This was not the first time someone tried to recruit me into hairlessness.)
"It's really not an issue for me," I shrugged. "I have lots of hair, but it's all on my head."
"You're lucky," said a close friend I jokingly refer to as my second wife. "There's nothing worse than back hair."
"Gross," another wife said at the table, plucking an olive from her husband's martini. "Men have to take care of themselves or face the consequences."
"You'd rather be with a younger guy?" I asked.
"Absolutely not," she said, twirling her gold, man-size Rolex. "If he kicked the bucket (she pointed to the poor guy), I'd rather go with a girl."
Several of the women nodded in agreement.
"That's what happened to [an uptown girl]. She just took off with [a molten successful businesswoman].
"She's so hot," a few of the women nodded, seemingly impressed.
Two days later, I was walking down West Broadway after a lunch of black cod and miso at Nobu when I ran into two members of a well-regarded financial family.
I air-kissed the sisters in the street.
"We loved your column on parents who take drugs. It's so true," one sister declared.
"What's your next piece on?" the second sister asked.
"I'm trying to decide if I think there is a story about women who prefer women and how their husbands are now waxing and lasering to keep up with their wives' desires. Are uptown men turning into the new lesbians?"
"Oh, I love that," said the first sister.
"Yes, I was just going to say your next piece should be about girl-on-girl," said the second. "It's such a trend."
Sister No. 1 nodded in agreement. "The husbands are all into it," she said. 
"Why's that?" I started taking notes in the street on my iPhone.
"Because it's not a threat, and it's a turn-on," number one continued.
Two added, "All these women are making out at social events, and the husbands stand around and watch."
"Do you think men are waxing to keep up?" I asked.
"Definitely," she confirmed …"If your wife were interested in a landing strip, either you buy one …"
"Or get one," sister one added.
***
When my assistant, Carol, and I went over the week's schedule, I was pleased to see that she had arranged a breakfast at the [exclusive private club that doesn't like press mentions] with an old client who I'd kept up with, post the account and his divorce. He just so happens to be one of New York's most conservative fellows (think Andrew Carnegie) and who at face level I have no business being friends with. He had been at a white-shoe banking firm I used to handle, and I always assumed he slept in a bow tie or an ascot.
The years have been kind, I thought as we sat down to a breakfast.
"Of course, I shave my privates," he stated matter-of-factly as I choked on my watermelon slice.
"You actually manscape?" I said, realizing I had hit the jackpot.
"Ever since the divorce, I shave, and I must tell you, the feeling is quite piquant,  a bit sensitive and tingly," he said.
"I'm sorry, but I would never have assumed," I said, wide-eyed. "A bit T.M.I. but sooo interesting.You shave? You don't wax?"
"I will never wax again with a part that's moveable."
"Why do you manscape?" I asked.
"You know," he said, "the younger ones like it. After the divorce, I went out with many women, and the ones I liked all requested shaving or waxing."
"And?"
"Well, you're in the advertising business. You need to give the consumers what they want. If you were on the market, you'd be marketing it in different packaging, I can assure you. And the grooming does make one appear, well, more virile," he offered.
"How's your sausage?" I asked, changing the subject.
***
The next week, I met a famous '70s party girl who maintains her style-icon status for breakfast at the Crosby Street Hotel, where she ordered grilled figs with honey and nuts and retrieved a bagful of vitamins while rummaging around in her bag, exposing an aromatic bag of weed. The dark sunglasses, bed-head hair and African jewelry were all amiss, suggesting she was still recovering from a night at Studio 54.
"No one had a landing strip back then in the '70s," she yawned. "Everyone had big bushes. The men had fros and hairy chests and wore poly bell-bottoms. It was sooo sexy."
"Do you think it has changed?"
"Back then, we did it for sport. Everyone did. The wrap dress came on and came off."
I was intrigued. "What do you think of all these men waxing and grooming?" I asked.
"I'm informed by a different era," she looked at me in the sunlight. "The idea of a man who has no body hair is actually repulsive to me. Your industry ruined it for everyone, darling. The million-foot-high billboards with all these adolescents with six-packs look like Leni Riefenstahl propaganda. "
"What about women?"
"What about them?"
"Do you see women with women as a trend?"
"This is your problem. You're in the advertising business, and everyone wants to be defined, a brand; everything is a trend. Let's be clear: I've been with women off and on my whole life. I think women are sooo damn boring. Give me a man any day—either a young one who wants some experience or an old one," she said, fingering a bag of weed from her YSL purse as if she wanted to roll one right then and there but knew it was still too early. 
As the breakfast came to a close, a young, buff woman approached the style icon. She introduced us.
"This is Alicia [not her real name]," the icon said. "She's my trainer." 
"Where's your studio?"
"I live in Williamsburg, but I do privates in the city," Alicia said. 
I asked her about the preponderance of beards in her neighborhood. 
"I don't go out with any of those guys," she said instantly. "They don't like me, and I don't like them."
"Why not?"
"I'm too strong for them. I think they're all feminine trying to act masculine. And they like girls who look like them. Tall, skinny with tattoos and partially shaved heads. Not my thing.
"Plus," she continued, "they all go to these barbershops. It takes hours to get those beards looking like Mumford & Sons."
***
The following weekend, the sun broke through, offering up the promise of walks round the reservoir without a winter coat and the possibility of al fresco dining. I thought I would pay my old friend Hassan a visit at Orsay and roll the dice for an outside table on the terrace.
"Hi, ladies. What will you be having today for lunch?" The waiter approached us from the back. He reddened when he realized I was a man.
"Oh, I'm so sorry. I thought, well, it's just from the back you have long hair, and I thought you were a woman." 
"No worries. It happens a lot," I said, shrugging and laughing it off as I ordered my salmon burger and frites.
After taking the order and departing for the kitchen, I turned to Dana.
"Do you think my hair is too long?"
"Don't you dare," she said. "You keep your Bon Jovi locks for as long as you have them. Although if I want to start a rumor, all I have to do is kiss you from behind."
"It's not too much?" I asked, suddenly feeling insecure.
"Do you know what men would give to have your hair and be mistaken for a woman?" she asked innocently.
Clearly, they're spending real money trying.
Richard Kirshenbaum is the CEO of his new venture NSG/SWAT and the co-founder of Blackwell Fine Jamaican Rum. Follow him on Twitter.