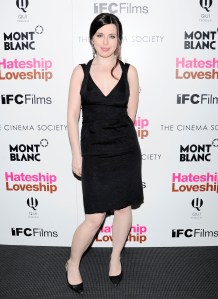 Remember Dawn Wiener, the painfully-awkward, lovesick protagonist of Todd Solondz's breakout feature Welcome to the Dollhouse? Have you ever wished you could see her grown-up apartment? Very probably not. Excellent as Dollhouse was, watching Dawn struggle through a brief stretch of middle school delivered just about the maximum dose of still-pleasurable, too-close-to-home-variety discomfort. (Anyway, chances are she ended up being a hoarder, and nobody needs to see that.) But for actress Heather Matarazzo—who played the unfortunate young lass—things have gone pretty well. (She's appeared since in numerous films, The L Word and, of course, on Law and Order.) And now that her place at 342 East 53rd Street is on the market, and for an altogether reasonable $315,000, you might just want to take a gander.
The catch, of course, is that the unit is itself something of a dollhouse—a wee studio co-op with an open kitchen. Hey, there's no such thing as free lunch. Listed by Kristin Hurd at Brown Harris Stevens, the unit has great light, a wall of exposed stone and hardwood floors. There's stainless steel in the kitchen, and a granite counter top that looks suitable for dining. On the whole, it is, as the listing, suggests, on the adorable side.
If only Dawn Wiener had been so lucky.