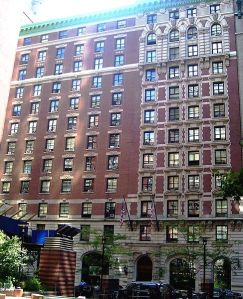 Among the many proposals included in the $41.1 billion affordable housing plan unveiled by Mayor Bill de Blasio yesterday were several policy changes intended to reduce the record numbers of homeless in the city, numbers that have continued to creep up even in the first few months of his administration. The shelter population reached a new high—53,615 people—in January, an increase that has been fueled, in no small part, by rising rents and the inability of financially-strapped families to pay them.
Following yesterday's unveiling, a number of homeless advocates told the Observer that they were greatly relieved to see that the de Blasio administration intends to re-instate several programs and policies whose disappearance has coincided with the ballooning number of families in the city's shelter system. Among them: prioritizing homeless families for Section 8 vouchers and NYCHA apartments, as well as moving to reinstate a rental assistance program.
Additionally, now that Governor Andrew Cuomo has removed a restriction that prohibited New York City from using state funds earmarked for homelessness for long-term housing, the city has, if not more funding to shift homeless families into supportive and subsidized housing, then at least the legal wherewithal to do so. (Creating more housing for low-income New Yorkers, a move that was announced in yesterday's plan and differs from Bloomberg-era policies that focused heavily on middle-income affordable housing, should provide another bulwark against homelessness going forward.)
Of course, as Common Ground's executive director Brenda Rosen told the Observer: "the devil's in the details."
Ms. Rosen, who oversees a non-profit that has created 3,200 units of affordable housing in the last 24 years and is considered a singularly successful supportive housing program, praised the plan's commitment to supportive housing and what seems to be a clear intention to reallocate resources to permanent housing.
She also admitted that the transition, with so many families currently in shelters, would be a difficult feat to pull off. Nor does the affordable housing plan give any indication of how it would be accomplished.
Ms. Rosen suggested that one possibility might be to convert the many transitional shelters currently housing homeless families to permanent facilities, though there may be substantial resistance on the part of building owners, who are accustomed to charging the city upwards of $3,000 a month per room for shelter units and would likely have to settle for much less if they were converted to more stable housing.
As for Section 8 and NYCHA prioritization, while it will no doubt make a huge difference to a small number of homeless families, it will have limited impact due to a lack of federal funding. When we spoke with Vicki Been, who heads up the Department of Housing Preservation and Development, which administers the Section 8 program, she told us that there "were a very limited number of unattributed vouchers, about 600" from recipients who had left the program or moved out of the area (the Section 8 waiting list has been closed for years). "Though some will be going to victims of Sandy, by and large the majority of those vouchers will be going to homeless families," Ms. Been said. Available NYCHA units are understood to be similarly scarce.
"You're not going to undo 12 years of disaster in three or four months," said Mary Brosnahan, the executive director of the Coalition for the Homeless. "But I think that, in the broadest strokes, in this initial document, he's shown that he's committed to reducing the numbers. The plan is being put in order."
Ms. Brosnahan said that she was happy to see an increased focus on, and financial support for, eviction prevention services, which often help to keep economically-marginalized families from becoming homeless, and the increased focus on low-income housing.
"Anything we can do to give them a toehold on the housing ladder, it will really help them for years to come," Ms. Bronsnahan said, adding that she was optimistic that "by the fall, we'd start to see a leveling off," in the number of homeless, but that "at this point, the numbers are going to continue to pour in." The summer, when children are no longer in school for the majority of the day, often produces a spike in homelessness, disrupting fragile doubled-up situations.
There is also some hope, advocates said, that Governor Cuomo may, despite turning a cold shoulder to the de Blasio administration earlier this spring, provide additional funding in this year's budget.