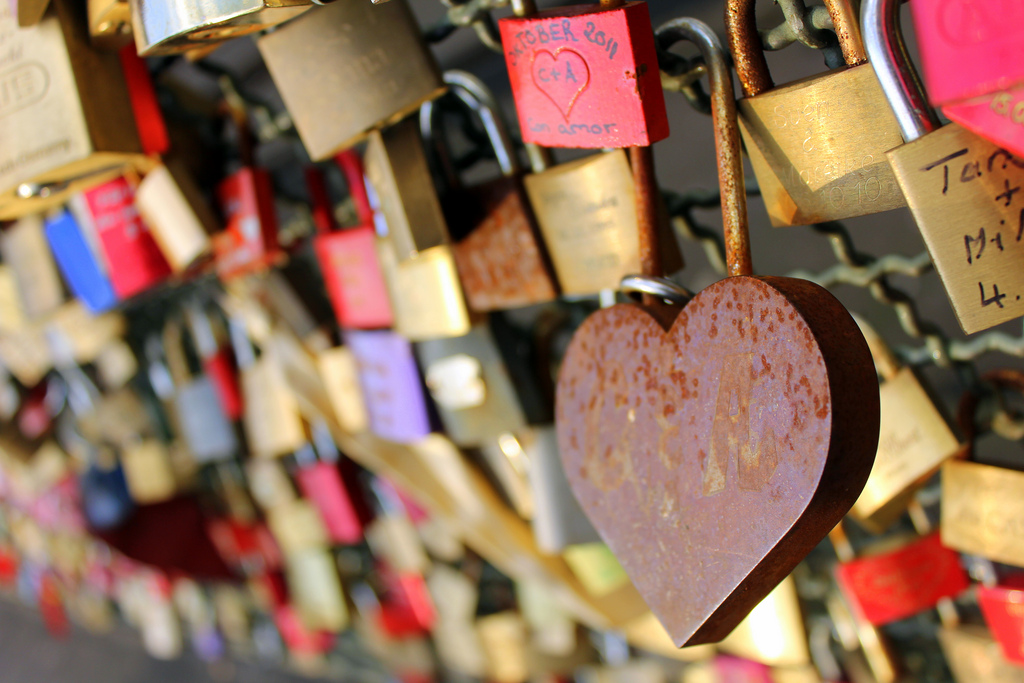 A trend that's been sweeping the world one bridge at a time has hit Brooklyn, and the Department of Transportation is not feeling the love.
We're talking about love locks — the padlocks that couples lock onto bridges to symbolize their undying love. They're the modern day version of carving your initials in a tree.
The only problem is they're hurting New York City's bridges, ABC News reports.
"There has been a real increase, and we're very, very concerned about them, and we remove them regularly," the city's DOT Commissioner Polly Trottenberg said.
On the Brooklyn Bridge, where locks are appearing by the hundreds, their abundance can weigh down and damage the guardrail. Sometimes the locks fall off and hit cars and boats below.
City officials have taken to social media, like the Brookyln Bridge Facebook page, to urge people not to lock their love.
"Please, New Yorkers and tourists, don't put locks on the bridge, don't write graffiti on the bridge," said Ms. Trottenberg.
Even Paris — the city of love — which is considered the birthplace of the trend, is facing similar issues.
USA Today reported last year Parisian officials have begun to crack down of rouge locks and remove them because of widespread bridge damage.
Maybe love isn't so undying, after all.