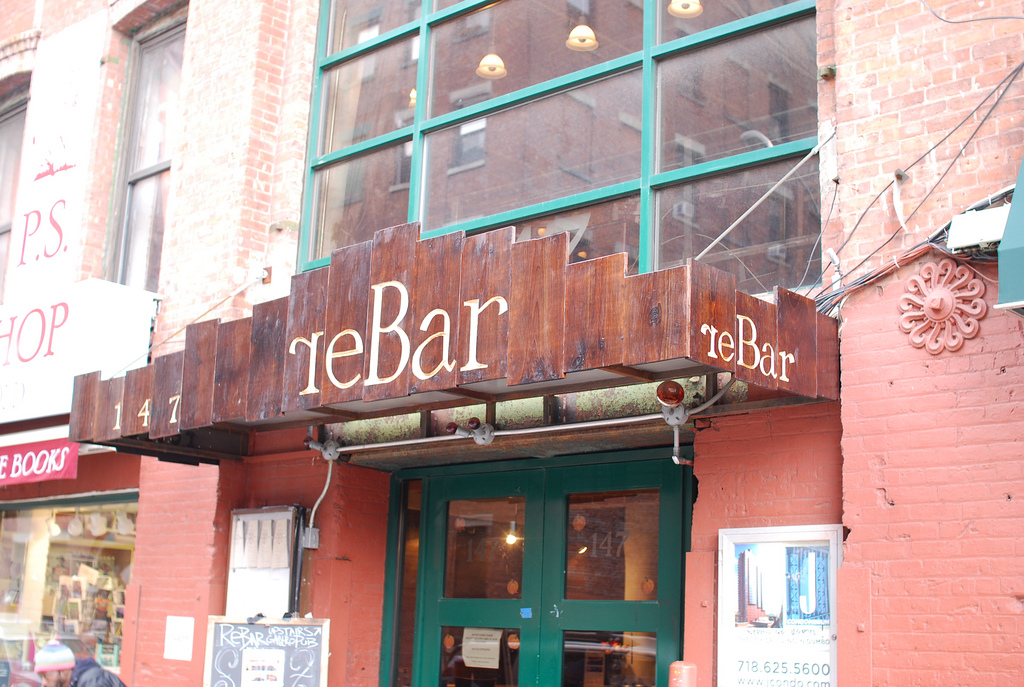 A few days after abruptly disappearing and shutting down popular wedding venue reBar, owner Jason Stevens finally appeared in court to face the music. Or rather, the shouting.
The brides and grooms who lost hundreds of thousands of dollars in deposits were all too eager to finally let Mr. Stevens know what was on their minds during this morning's arraignment.
The furious couples confronted him, yelling "Where's our money?!" and "Stealing is a crime!" according to the New York Post.
Mr. Stevens faces charges of tax evasion for allegedly withholding nearly $1 million between 2009 and 2012. The couples couldn't help but speak their minds.
"He stole a piece of my wedding," Heather Epstein said to the Post. The jilted bride, once set to marry at the chic DUMBO venue, described seeing Mr. Stevens as "sickening."
Another reBar victim, Fabienne Fhal, shouted to Mr. Stevens "If you think we're not going to sue the living crap out of you, you're wrong!" as her bride chimed in "Our wedding is June 8! Disgusting! You are disgusting!" according to the paper.
With so many cancelled weddings and lost deposits, the website saveourweddings.com was started by the friend of one of the reBar couples.
Mr. Stevens next appearance at Brooklyn Supreme Court is June 12. We bet those couples will be saving that date.