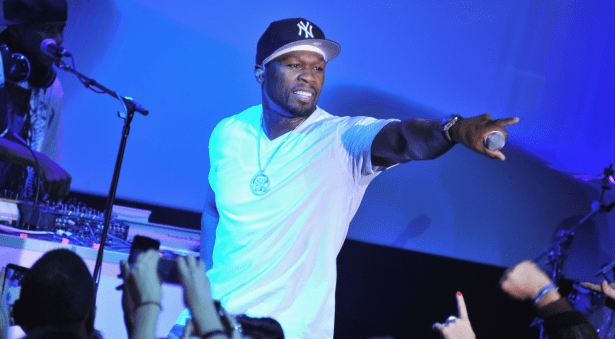 As politicians and businessmen are getting on board with digital currencies, 50 Cent has hopped on the bitcoin bandwagon. The rapper's new album Animal Ambition, along with his other merch, is now purchasable through BitPay, allowing consumers to use cryptocurrency to get 50's latest.
"The bitcoin community represents his target demographic — young men between the ages of 18 and 30," Stephanie Wargo, VP of Marketing at BitPay, told Betabeat, "The bitcoin community is also an untapped market ready to spend their money. Accepting bitcoin is a great business decision for a popular and independent hip-hop artist such as 50 Cent."
When buying an item on the artist's site, customers are given the option to pay with bitcoin, and BitPay will handle the transaction.
One of the advantages of using the virtual currency is its potential for international reach. Like any good businessman, 50 Cent is keen to these perks.
"It opens up a whole new market for him," BitPay representative Jan Jahonsky said. "Bitcoin is a global market, and from BitPay's perspective, he's a household name."
Though Jahonsky noted she's heard rumblings on Twitter from other musicians thinking about using bitcoin, she believes 50 Cent is the first one to follow through.