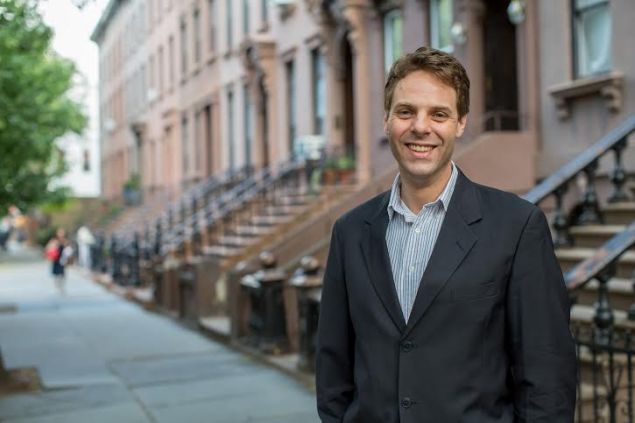 When Assemblywoman Joan Millman announced she would not seek re-election last month, the brownstone Brooklyn seat looked like it had an heir apparent in Jo Anne Simon, a Democratic district leader.
But a second challenger has emerged to take on Ms. Simon–and he just won the endorsement of Ms. Simon's own club last night.
"I feel great about getting the INDC [Independent Neighborhood Democrats Club] endorsement. It's a real vote of confidence for my campaign," Mr. Sikora, a research economist with the Communication Workers of America, told the Observer.
"You know, I would have been really happy if the club had done a non endorsement–it would have been a huge victory. I'm not familiar with the club politics world or the head count," he said.
The Independent Neighborhood Democrats is Ms. Millman's home club and were expected to back Ms. Simon, a longtime ally. In the overwhelmingly liberal district that spans Cobble Hill, Brooklyn Heights and Park Slope, Ms. Simon helped cement her progressive credentials by repeatedly challenging the Brooklyn Democratic Party when Vito Lopez, a former assemblyman who resigned in the wake of a sexual harassment scandal, led the machine.
But Mr. Sikora's win took many by surprise and showed that Ms. Simon would be in for a fight. Mr. Sikora has his own top consultant, BerlinRosen, who spearheaded Mayor Bill de Blasio's victory last year.
"Wow. The fact that Simon couldn't win her home club raises major questions about the organization of her campaign," said a Brooklyn Democrat unaffiliated with either campaign. "She is going to need to turn things around fast."
The lost endorsement is far from a deathblow for Ms. Simon. In the high turnout district, the club represents relatively few votes and many establishment forces are expected to fall behind her.
Still, Mr. Sikora–who like Ms. Simon has been heavily involved in the highly-publicized effort to keep Cobble Hill's Long Island College Hospital open–appears ready to make the Democratic primary competitive, sources say.
Ms. Simon, however, said allies of Mr. Sikora "packed" the club before the vote, adding members who do not typically vote.
"I'm disappointed," she said. "But the people who do the work in the club have lined up behind me."
Updated with comment from Ms. Simon.