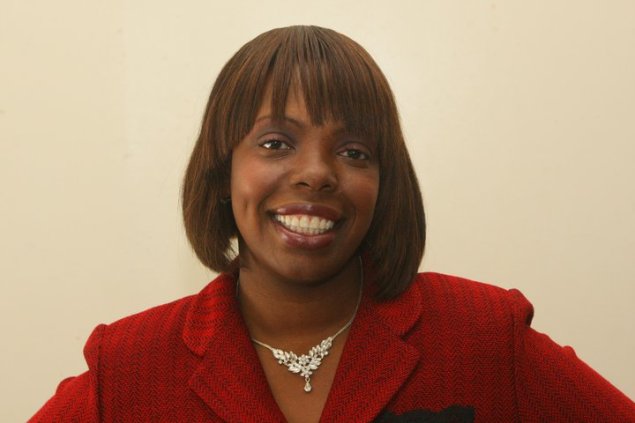 Latrice Walker–an aide to Congresswoman Yvette Clarke with ties to Public Advocate Tish James and disgraced ex-Assemblyman William Boyland Jr.–has entered the fray for Mr. Boyland's former Brooklyn seat.
Having served as a community liaison for Ms. Clarke's office for seven years, Ms. Walker claims she is far more experienced than her rivals, including housing activist Lori Boozer, City Council aide Ineisha Williford and Mr. Boyland's 2012 challenger Anthony Jones.
"We need the kind of leader who can hit the ground running, someone with proven leadership, coalition building skills," Ms. Walker told the Observer, noting the district will have gone 10 months without a representative when the new Assembly member takes office in January 2015, due to Mr. Boyland's conviction in March on bribery charges."There's too much to lose to have someone who does not have that kind of experience."
If elected, Ms. Walker vowed to focus on education, housing, public safety and employment–which she believes all connect and contribute to Brownsville, Brooklyn's longtime status as one of the city's poorest and underdeveloped neighborhoods.
"There's a huge economic component to what we need in order to revive and rehabilitate this district," said Ms. Walker, a Brownsville native.
Ms. Walker has a notable political pedigree. The candidate appears to straddle one of the deepest dynastic rivalries in black Brooklyn politics–the long-running feud between the Clarke and the Boyland clans. She announced her unsuccessful 2010 bid for Brownsville district leader at a joint rally with Mr. Boyland and ran with his endorsement. Ms. Walker–who lost the race to Ms. Mealy–has since disavowed any ties to Mr. Boyland and claimed to have not spoken to the soon-to-be imprisoned pol in years. Ms. Walker also served as treasurer on Ms. James's successful 2013 campaign for public advocate.
For now, Ms. Walker is touting the endorsement of Ms. Clarke and the congresswoman's mother, central Brooklyn power broker Una Clarke. The younger Clarke confirmed that she is backing Ms. Walker, but the elder Clarke could not be reached for comment–the two typically endorse in tandem, however.
Ms. Walker's rivals have their own important connections. Ms. Williford has the backing of Brooklyn Borough President Eric Adams and Ms. Mealy. Ms. Boozer has received the endorsement of the Working Families Party, along with several unions.