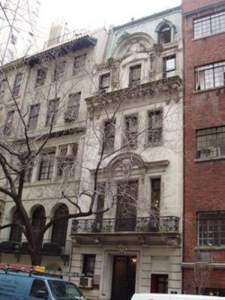 Last week's top residential contract, as real estate hounds no-doubt know by now, was for an 18-room duplex at 740 Park Avenue listed at $48 million, for which a bidding war drove the ultimate price north—way, way north—to $70 million. Not so—in all likelihood—the week's second priciest deal, Jed Garfield, managing partner at Leslie J. Garfield & Co., told the Observer. Last listed for $20 million with Stribling's Catherine Auerbach, the townhouse at 58 East 66th Street is, Mr. Garfield said, on the hollow side. The previous owner "demo-ed it, or at least parts of it.There's pretty much nothing in there." In terms of kitchen? Bathrooms? "In terms of anything. On the plus side, you don't need to worry about saving anything, because there's nothing in there."
The home last sold in 2008 for $14.8 million. "I bet it sold this time for around the same figure," Mr. Garfield said. "I think that if whoever has it got it in the mid-teens, they'll probably do O.K. with it. It seems now like asking prices always reflect a finished product, even if the item is not."
Ms. Auerbach grants in the listing that the property remains "a construction site," and that estimated completion costs might run $3 million to $6 million. Still, the broker, the as-yet unknown buyers and the seller, Nancy Vella, are not likely inclined to agree altogether with Mr. Garfield's analysis. Possessed of an intact limestone facade and original wrought-iron doors, the 1909 Beaux-Arts mansion contains seven original wood-burning fireplaces and ceilings 10- and 12-feet high; molding and other details have likewise been preserved throughout the house.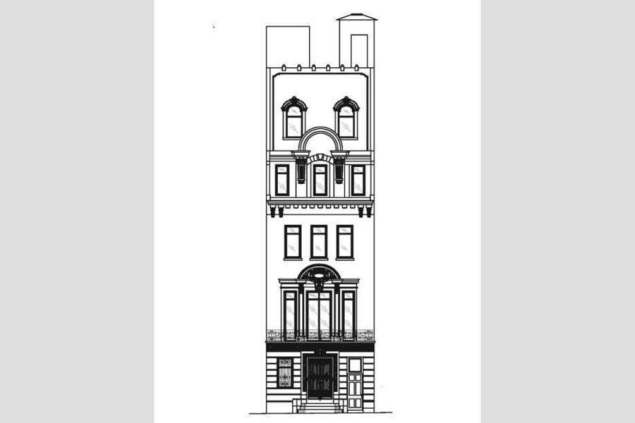 Spread over six stories are 8,000 square feet of "buildable space," with 1,600 square feet of excavated space below the proverbial deck. Here, should the buyers wish, plans for a lap pool, the foundation for which has already been laid, might be completed. Or perhaps they would prefer a basketball court?
Ms. Vella owns the by-appointment-only boutique children's clothing store Florence Fancy, just a short walk away. And we can only hope that the sale of her home does not portend long-distance relocation. Perhaps we are alone in not wanting to live in a world where toddlers have to shop for Oscar de la Renta dresses without the discretion afforded by a private appointment. But we certainly hope not.