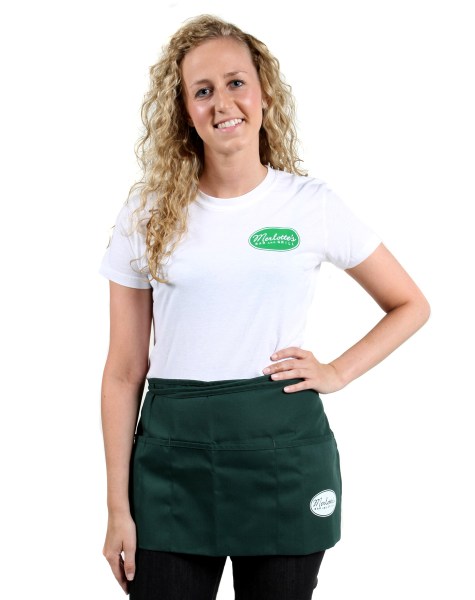 The 7th and final season of True Blood is officially upon us and that can only mean one thing: it's time to construct a game plan to ensure that True Blood will never be forgotten. 
"A Game Plan!" you say. "But how?" you wonder. "Your closet." I answer. 
Depending on your level of Super-Fandom, I have put together four ways to celebrate seven seasons of blood sucking to guarantee that the True Blood name will live forever in fashion infamy. 
Presented in order of fandom:
The Casual Viewer 
You sometimes catch the show, but only because your boyfriend was sucked in from the beginning and watching
TB
has become his favorite 
Sunday
 night routine. Little does he know that your mind wanders from plot to platforms every time Pam is on your screen. Perhaps you'll never care enough to figure out that whole shape-shifting business, but you pass the hour by mentally pinning items to the "Sookie" board you and I both know you update every so often (but will always have set to private). It is especially for you then, Casual Viewer, that I present: 
www.shopyourtv.com
. A place where you can finally find that cute little sundress you saw Sookie wear to …. oh, that one place….whatever it was….a vampire bar or something. Now you can actually shop the pieces someone else has taken the time to scour the internet for, instead of just virtually pinning nonexistent items to your nonexistent closet. Brownie points with the boyfriend and a cuter wardrobe to boot. Go you.
The Truest of True Blood Fans
You're the OG
True Blood
fan. You have been on board since the beginning – and by beginning I mean the very first book. You've seen every episode of the show, and though you don't feel the need to dress exactly like your favorite character, you would like to represent for the show that has had you on the edge of your seat even during that weird God Bill season. For you my dear, I give you:
The HBO store
. It is here that you will find a menagerie of
True Blood
merchandise and an assortment of t-shirts that will inform the world of your super fan status.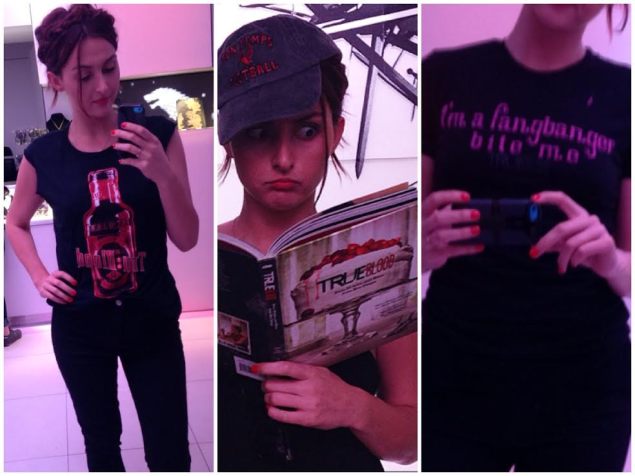 (Don't tell me you can't pull these shirts off. If women can walk around with "I woke up like this" shirts when they in fact, did not wake up like that, then by all means, rock the Fan Tee proudly.)
I know, the show is ending. It's really ending. You are very sad about this. After all, during these last seven seasons you have developed a deep connection to Sookie and her constantly fluctuating fashion choices, from waitress to sundress to slutty sundress to cute underwear. I understand. I also understand that in show business, and in life my friend, the show must go on. This is why I've created this True Blood inspired look on Polyvore, a place where you can keep the spirit of your favorite show alive via your killer online wardrobe.  You can also shop the look by clicking on the item you like. A direct link to buy will appear and just like that, you can be sporting Sookie inspired fashions, making you a walking homage to your precious show.
The Ultimate-Omg-TrueBlood-is-my-LIFE Super Fan
I have not forgotten about you, merely saving the best for last. You know you belong to this group of super fans if you have one or both of the following: A profile picture on any social media site that is a
True Blood
character AND/OR you have a Twitter handle, pet or (shudder) 
child
, named after a character from the show. You are not interested in merely dressing like your favorite character. You Super Fan, are looking for a way to carry your beloved vampire drama with you long after the show has ended. 
Vampfangs.com
 now offers
custom made acrylic upper and lower vampire fangs
. You can even make a pair identical to the fangs worn by your favorite
True Blood
character by putting a picture and detailed description in the "details" box. Yes, for the low price of 149 dollars, you can be the proud owner of 4 shiny fangs, publicly  proving once and for all that you are the
True Blood
Fan of
True Blood
fans and privately enjoying that little shiver that creeps up your spine when you realize that you and Jessica share identical bicuspids.