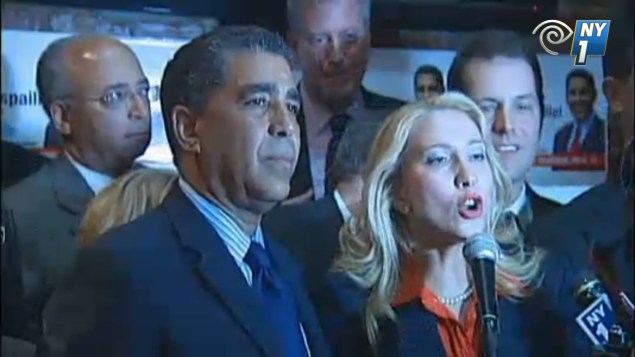 Mayor Bill de Blasio hadn't even heard about Assemblywoman Gabriela Rosa's plan to plead guilty to public corruption charges Friday afternoon.
"I literally am hearing it the first from you," Mr. de Blasio told the Observer. "So I can't comment until I hear more about it."
The mayor appeared surprised at the question. Several media outlets – including the New York Times and Daily News – had reported on the planned plea more than an hour before the Observer asked the mayor about the arrest at an unrelated press conference.
Mr. de Blasio attended Ms. Rosa's victory party when she won the seat in 2012.
Ms. Rosa plead guilty in federal court this afternoon to marriage fraud in order to become a U.S. citizen — and be eligible to do things like run for Assembly. Born in Santo Domingo, she was the first woman hailing from the Dominican Republic to be elected to the Assembly. In recent days she had been stumping for State Senator Adriano Espaillat — a close ally — in his failed primary bid.
This story has been updated to correct that Ms. Rosa had been charged this afternoon, but not arrested.