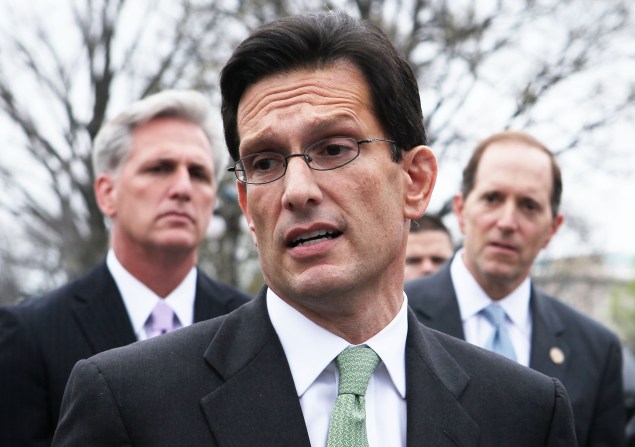 Mayor Bill de Blasio is not shedding tears about Congressman Eric Cantor's startling defeat last night.
But the Democratic stalwart, who today knocked Mr. Cantor for "paralyzing" the federal government last year, is worried that the downfall of the Republican majority leader will mean an even more hostile environment for liberals and moderates in Washington.
"There is a certain irony here, that a man who abetted the Tea Party now finds himself on the other end of the stick," Mr. de Blasio told the Observer at an unrelated press conference in Brooklyn. "There is a a cautionary tale in Mr. Cantor's career."
Mr. Cantor, a Virginia Republican once in the running to be the next speaker of the House of Representatives, lost to economics professor Dave Brat in a Republican primary last night. Despite being heavily outspent, Mr. Brat won handily by slamming Mr. Cantor for being too soft on the immigration reform issue.
Democrats and moderate Republicans are concerned that Mr. Cantor's defeat will lead to an even more conservative Congress unwilling to compromise to move legislation or work with President Barack Obama. Mr. de Blasio, who has decried Republicans in Washington for stifling liberal urban priorities before, appeared to agree.
"Certainly we should sense some caution that some int he Republican Party will see this as a sign to turn even further to the right and away from the majority of the American people," he said.
Will Bredderman contributed reporting.