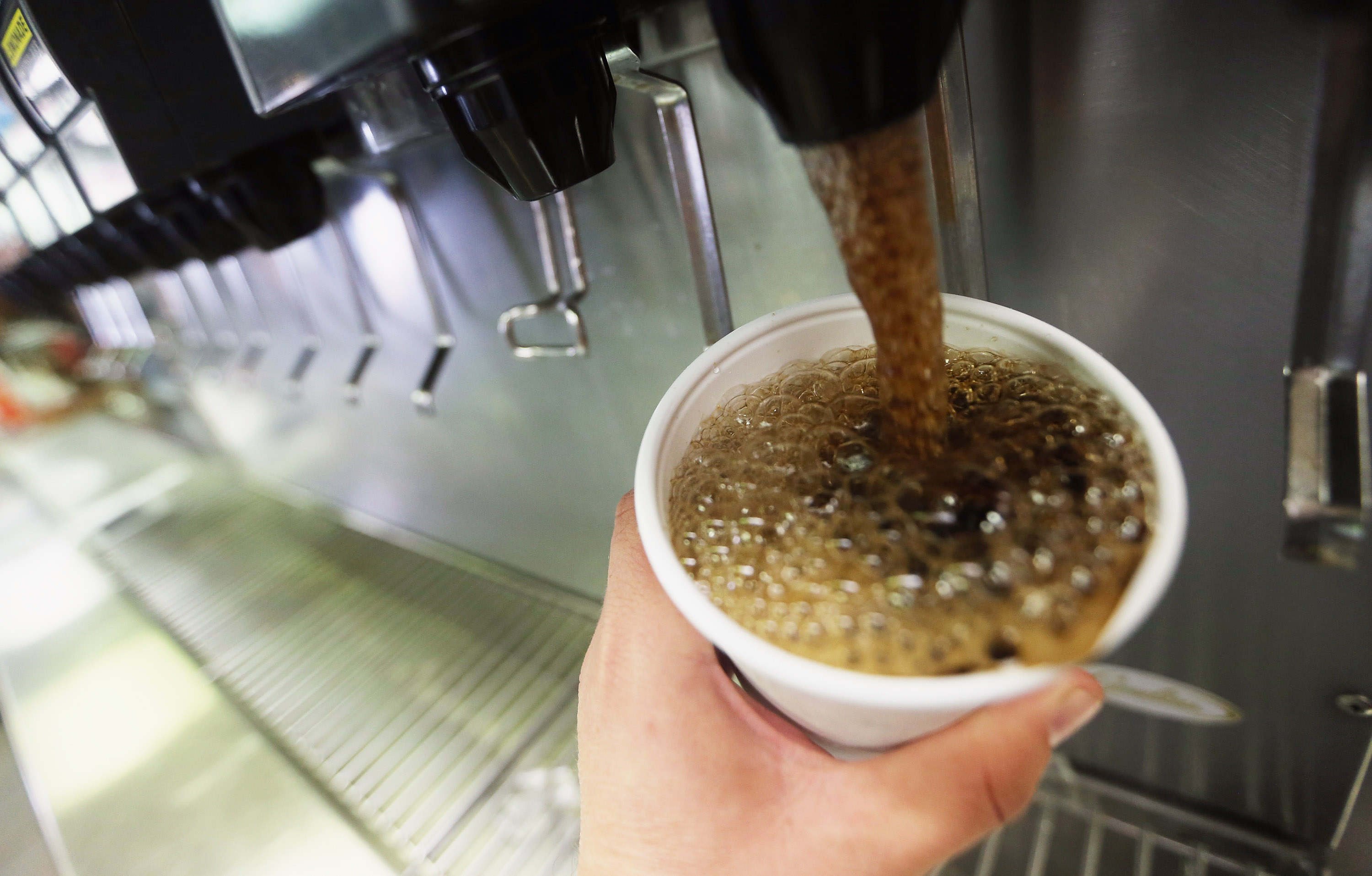 Michael Bloomberg's infamous soda ban made its way to the highest court in Albany on Wednesday, where lawyers went before a judge in a last-ditch effort to rid New York of those dastardly drinks.
A state Supreme court judge blocked the ban last March, calling it "arbitrary and capricious." Refusing to give up, Mr. Bloomberg vowed to appeal the decision. The Court of Appeals held a 45-minute hearing where lawyers representing both sides had a chance to state their case one last time.
During the hearing, the New York Post reported, Judge Eugene Pigott Jr. questioned both parties. He asked the Board of Health where it plans to draw the line on out-lawing "bad for you" food and beverages.
"[You're saying] we're smart and we get to decide all of this," Mr. Pigott said, "and the City Council has nothing to say about it, the mayor has nothing to say about it and if we want to decide that M&M's are bad for you and the store has to close down in Times Square, we can do it."
(Pls, pls don't take away our M&M's.)
Then turning to an attorney representing the beverage and grocery industry, Judge Pigott asked, "What's the big deal about saying, 'If you're going to buy it, you've got to buy it in a smaller cup?' "
The ban would limit the size of sugared beverages to 16 ounces in New York restaurants. It could take anywhere from 60 to 90 days for the court ruling.