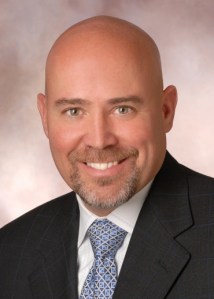 TRENTON – As President Barack Obama deploys up to 300 military advisers to Iraq with the intent of quelling sectarian violence, the candidates in the 3rd Congressional District weighed in on America's role in the embattled middle-eastern country.
Republican Tom MacArthur of Ocean is battling Burlington County Freeholder Aimee Belgard to succeed U.S. Rep. Jon Runyan (R-3), who's retiring at the end of his second term.
In a statement, MacArthur (pictured) slapped at Obama and blamed the President for the uptick in Iraqi violence.
"The situation in Iraq today is directly related to President Obama's mishandling of the withdrawal of our troops," said the Republican candidate. "It saddens me to think of all the members of our military who lost their lives and those who suffered lasting injuries to establish peace in that country only to see it descend into chaos now.
"I pray for the safety of our military advisers being dispatched to the region and urge President Obama to back them up with assertive, sustained diplomacy that can hopefully help to restore stability and stem the surge in violence," the Republican added.
For her part, Belgard took a cautious approach on the subject, but made it clear the constituents with whom she speaks do not favor a return by combat troops to Iraq, a policy put in place by former President George W. Bush.
"I'm not privy to the classified intelligence briefings on which our military leaders are basing their decisions," said Belgard, on the heels of last week's announcement by the President. "My father was a Vietnam veteran who was exposed to Agent Orange and ultimately died of stomach cancer — any decision about whether or not to deploy our troops is deeply personal and one that, as an American, I take incredibly seriously.
"As I've traveled around the district talking to veterans and their families, it's clear that folks here in South Jersey and the Shore don't want to put more combat troops on the ground and risk even more of their lives," the Democrat added. "Our brave servicemen and women coming home from Iraq and Afghanistan need to be made whole, and right now, we're failing them. We must help our veterans find jobs, enroll in job training and obtain the health care that they deserve."