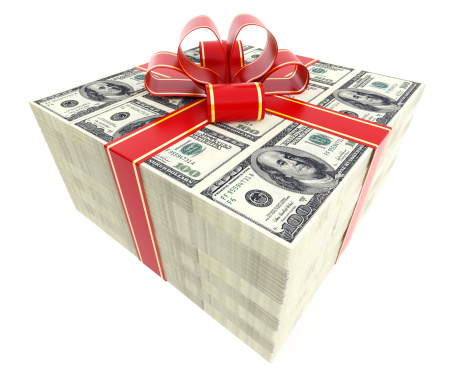 Chen Guangbiao, the Chinese billionaire with the dream of helping poor New Yorkers, is taking the Big Apple. According to the New York Post, however, Mr. Guangbiao and his mission have been met with mixed reactions by New Yorkers.
As he toured Tribeca—where the New York Rescue Mission is located—on Tuesday, he just couldn't contain his generous spirit. He tried giving a passerby $100, but the man turned his head, sidestepped the eager tourist and went on his way.
"The important thing to me is not the money I'm donating, but to have people take notice of the plight of poor people," Mr. Chen said to the Post through a translator. "This, for me, is a journey of gratitude, not a journey of charity."
But not everyone behaved so New York-y towards Mr. Guangbiao. The billionaire belted out his song of choice,"We Are The World," in a duet with rescue mission resident Antone Hills, 52, who will also be attending his Central Park shindig.
"I think he's a pretty good guy and I hope he does well for the mission here," Mr. Hills said to the paper.
Mr. Guangbiao also played Santa Claus to Derek Dasher, 33, a recent Floridian emigrant who is currently living in a shelter and playing guitar on the street.
"I came up here with a hope, a dream and a bag," the grateful Mr. Dasher said. "This $100 is going to help me live until I get everything straightened out. I don't have a dime to my name other than the $100 he gave me."
Mr. Guangbiao is hosting a lavish lunch at the Loeb Boathouse in Central Park for 250 people today. In the first of 4 installments, he will perform "We Are The World" during lunch and hand $300 to NYC's poor afterwards.
Meanwhile, the rescue mission doesn't exactly approve of Mr. Guangbiao's handouts, as they may fuel homeless New Yorkers' drug problems.
Even so, Mr. Guangbiao remains committed to his goal, he said, "…to stimulate people here and around the world to help poor people."