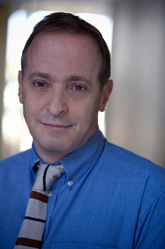 Popular opinion holds that wearable tech's biggest drawback is the potential for Big Data to catalog our personal health data and use it to sell us more crap we don't need.
Few realize, though, that wearing a machine around your wrist that counts your every step can also cause another problem: a total obsession with walking. At least, that's the case in "Stepping Out," a personal essay in the New Yorker by your cool European-seeming uncle David Sedaris.
Mr. Sedaris, you see, recently acquired a Fitbit after a chic Australian named Lesley told him about the technology:
"It's like a pedometer," she [said]. "But updated, and better. The goal is to take ten thousand steps per day, and, once you do, it vibrates."
I forked some salami into my mouth. "Hard?"
After the Aussie assured him it was "just a tingle," Mr. Sedaris procured a Fitbit and quickly became addicted. Wearables like Fitbit and the UP24 suggest users walk 10,000 steps per day. This can be tough, but for Mr. Sedaris, it was child's play. He worked his way up to 65,000 daily steps around the English countryside where he lives.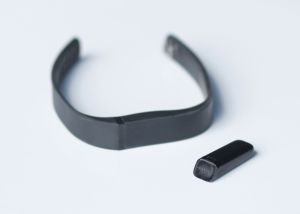 He also purchased a claw on a stick to defend against snakes, but soon found himself using it to pick up old condoms and discarded KFC boxes. He used his new trash-removal hobby to rationalize his Fitbit addiction. The mechanical claw and his Fitbit were the only things separating him from one of those Hoarders freaks, he thought.
So, obsessive literary types, maybe hold off on that Fitbit purchase — unless you have enough self control not to replace it once the battery craps out.