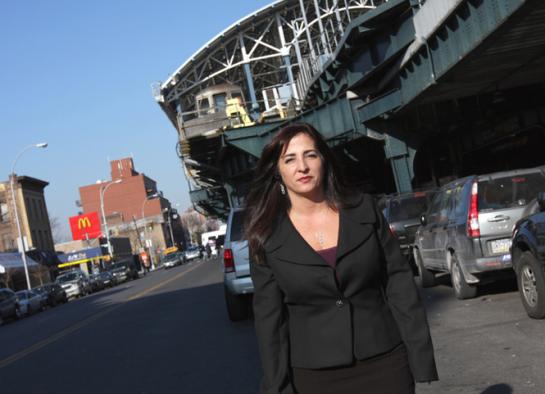 State Senator Diane Savino lashed out at Mayor Bill de Blasio's Department of Education over Facebook after news broke of faulty notification letters sent to parents in her Staten Island district.
Ms. Savino yesterday posted a Staten Island Advance story to her page about letters apprising parents of their children's prekindergarten acceptance status with incorrect information–and even incorrect names–followed by second letters with the correct information.
"This is what I call aggressively stupid," the senator wrote.
On the phone with the Observer, Ms. Savino refused to criticize either Mr. de Blasio or his schools Chancellor Carmen Fariña, but instead laid the blame on DOE employees–and warned that continued confusion could cause distrust and disillusionment toward the program.
"This is an incredibly important issue for the new administration and the new mayor. It's just frustrating to see the bureaucrats in the administration bungle this in so many ways, and it hurts the mayor's message," Ms. Savino said, adding that her office has already received numerous complaints about the letters. "Parents panic. You're not dealing with a teenager in high school. We're talking about parents who are giving away their child for the first time, to strangers."
The legislator also pointed to reports last week that less than half of all parents will be able to send their kids to their first choice pre-K as an another example of the city's mishandling of the program.
Ms. Savino said that "aggressively stupid" was term she picked up from an old Alabama-born boss she had when she worked for the American Federation of State, County and Municipal Employees union, and was not intended to imply that Mr. de Blasio or anyone in his administration is actually unintelligent.
"It's an old Southern expression. It's a way of saying 'how can it get worse than this?'" Ms. Savino said.
The DOE defended itself by saying that the first letters were intended to offer different options to parents, while the second batch were follow-ups.
"Our goal is pre-K for all, and we're going to achieve it by offering a wide range of options that meet the needs of parents as their children enter the educational system. We are reaching out to families directly to make sure they know their options and can find the right fit for their child," said spokeswoman Kaye Devora.
Ms. Savino–who supported former Comptroller Bill Thompson for mayor–was critical of Mr. de Blasio's universal pre-K plan during last year's election season. Ms. Savino then backed the proposal along with State Senator Jeff Klein and other members of the breakaway Independent Democratic Conference. Ms. Savino said that she always supported universal pre-K, but last year had questions about its funding and structuring.
"In politics, we say, 'that was then, this is now,'" Ms. Savino said.