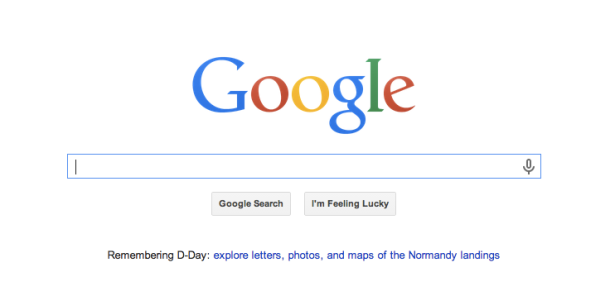 There are certain events every American person is supposed to remember. D-Day, which is today, is one of them.
Since corporations can be legally considered people here in the USA, they, too, are supposed to remember this stuff, by penalty of public mocking. Today, Google did not manage to hold up their end of the bargain. They forgot D-Day and accidentally honored the birthday of Honinbo Shusaku, a Japanese Go player who was born June 6, 1829, Ars Technica reports.
This is not the first time the Google doodle has had us scratching our heads. In the past, as Ars Technica points out, Google has been scrutinized for honoring Cesar Chavez's birthday over Easter and overlooking Flag Day. Flag Day! How could they!
After the patriotism police called Google out via Twitter, the search giant removed the Shusaku doodle. Now, there's a solemn string of links directing users to "letters, photos and maps of the Normandy landings." We're sure everyone who complained about the doodle on Twitter is now poring over these important primary documents.