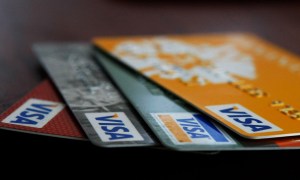 The strippers made me do it apparently isn't a valid excuse.
Manhattan strip club Scores is still pursuing a suit against Dr. Zyad Younan, who racked up a $135,303 bill after he was allegedly drugged at the strip club by a crime ring, the Daily News reported.
The crime ring made news last week after its members (three strippers and a club manager) were arrested. They allegedly took wealthy marks to private rooms where they charged thousands of dollars on the drugged men's credit cards.
Though the arrests underscored that Mr. Younan may have been drugged during his time at the West Side club, they are still hoping to regain the price for four visits to Scores last November. Mr. Younan alleges that he did not authorize the charges.
The club, which first filed the suit in April, has now given the heart doctor more time to pay up.
Scores doesn't quite believe Mr. Younan's pointed finger. Club manager Stephen Hyman said, "He was coherent until he saw the bill."
$135,303 in strippers can do that to you.