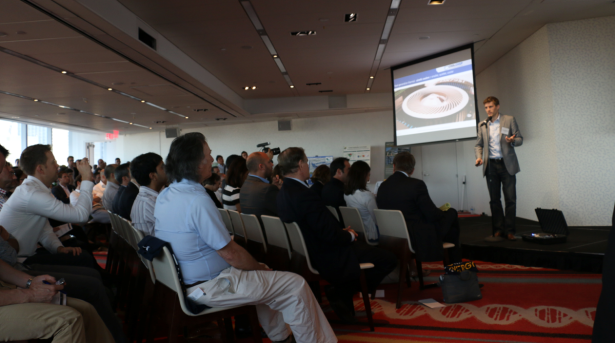 For most utility companies, the most "disruption" they ever deal with is when a power grid is overloaded by everyone's air conditioners. But this week, major utilities and power companies met with members of the local tech community to try and figure out how to bring good ol' Silicon Alley innovation to the New York utility infrastructure.
On Wednesday night, Energy Week hosted a Startup Showcase at 7 World Trade Center, high above the New York skyline — the media may have taken more pictures of the view than they did of the startups. Out of the dozens of companies that had products on display, nine startups pitched Demo Day-style for a panel of judges.
The winner of the Judge's Prize was taxi sharing app Bandwagon, which only abstractly deals with energy efficiency. Looks like full-on energy tech companies can't get love even at their own events.
Here's a look at some of the startup highlights from last night's showcase:
Bandwagon (the winner) – This app won the judge's prize for the night. The service allows you to book individual seats in a taxi so that you can carpool to and from airports and major events. It's like Uber, only you get to ride with a bunch of strangers. They've won startup awards from Ford and Verizon, and will soon announce a partnership with a major airline. They count as energy tech because, you know, more shared rides means less cabs, which saves some energy. Right?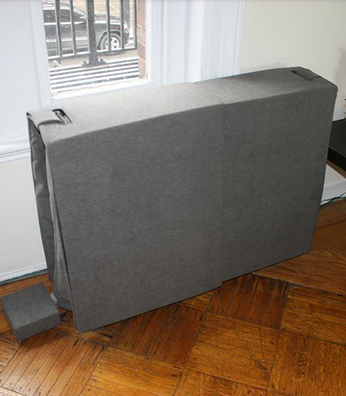 Radiator Labs (voted audience favorite) – This company's product is a big grey "cozy" that goes over your ugly NYC steam radiator. Nest may be great for smart thermostats, but 60 percent of NYC apartments predate World War II, and have the kinds of radiators that aren't compatible with Nest. The cozies can distribute heat to other apartments in the building, evening out the temperature, and turning off the building's boiler once it's done heating the building. Next, they're going after hot water heaters, which are an even bigger, more global market. Radiator Labs just closed their seed round, looking at a Series A next year, while their product is in testing.
Keen – Keen wants to bring efficient smart home solutions to "unsexy, unloved systems," starting with home air vents. With the Keen app, you tell your vent that you want the room to be "a little warmer" or "a lot cooler." Keen doesn't want to give you command over exact temperatures — they say that gets people hooked on semantics. The vents are going to be on store shelves by the end of the year with "one of the largest retailers in the world" for the home improvement industry.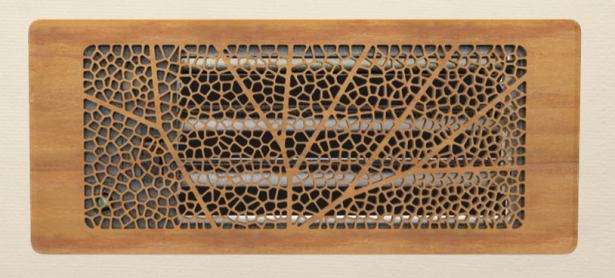 ClearGrid Innovations – ClearGrid wants to cut back on the expensive way power companies watch for storm damage by using a Google Streetview-style camera car to monitor power lines. Damage prevention is typically done by truck-based human patrols once every four years, or with a series of multiple patrols after a complaint. $3 billion a year is spent on these cursory inspections, and when inspectors make mistakes, the state fines the utility company. By doing high quality street view imagery, ClearGrid says the utilities can save up to $10 million a year.
Refresh – Soda companies spend an enormous amount of money and transportation resources shipping a product that's mostly water with a little bit of syrup. But what if they only had to ship the syrup part of the beverage? Refresh makes a vending machine that makes soda using tap water. Think of it as a Sodastream vending machine: it filters, carbonates, flavors and bottles the soda into refillable containers on site, saving money and resources. The company has two trial machines in Boston, and sees their best opportunity for a test market in office break-rooms. Refresh is currently looking for partners, and were recently approached by Coca-Cola.