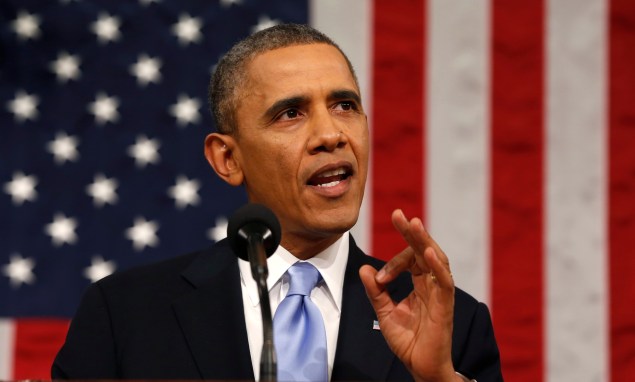 State Senator Adriano Espaillat said today it was "telling" that President Barack Obama declined to endorse Congressman Charlie Rangel–and strongly implied the non-endorsement was a blow to the longtime Harlem lawmaker.
"That's telling! On the one hand you have Charlie Rangel saying he wants to go to Washington to work with President Obama in the last two years of his administration. President Obama comes out and says, 'I'm not supporting, I'm not endorsing,'" Mr. Espaillat told the Observer at a campaign event today. "That speaks for itself."
Mr. Obama declined to endorse any candidate in the 13th congressional district race, passing once more on backing Mr. Rangel, one of the most senior members of Congress. Mr. Rangel has repeatedly invoked Mr. Obama as he seeks to win re-election for a final term, arguing to voters and the press that he is the best candidate to work with the president to implement his agenda through 2016.
But Mr. Obama is not necessarily close to Mr. Rangel. After Mr. Rangel was censured by his colleagues for ethical violations in 2010, Mr. Obama declared that the congressman should retire "with dignity." Mr. Rangel also aggressively campaigned for Hillary Clinton in the 2008 Democratic presidential primary, a move observers say irked Mr. Obama.
Mr. Rangel is coming with plenty of Washington support into tomorrow's Democratic primary. Former President Bill Clinton is robocalling for Mr. Rangel and the city's congressional delegation is united around him. Mr. Rangel missed out on endorsements from much of the local Democratic establishment, however–Mayor Bill de Blasio, like Mr. Obama, passed on endorsing Mr. Rangel.
The Rangel camp said it was "not unusual" for presidents to not endorse in Democratic primaries–Mr. Obama has done so before–and continued to tout their own support going into the June 24 contest.
"While there is nothing unusual about Presidents not getting involved in Democratic primaries, President Obama said that 'he believes that Mr. Rangel has been and continues to be an advocate for quality, affordable health care, fair wages and opportunity for all his constituents,'" said Rangel spokesman James Freedland.
"While Senator Espaillat's campaign is closing with a barrage of desperate negative attacks, we are proud to have the strong support of President Clinton, Governor Cuomo, Senators Schumer & Gillibrand as well as members of the state's Congressional delegation, local clergy and community leaders, major unions like 1199/SEIU and many more," he added.