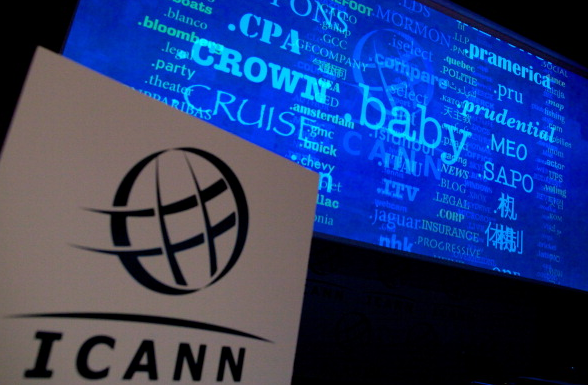 Still waiting on billions of dollars in unpaid damages, American victims of Iran-sponsored terrorist attacks are attempting to seize Internet properties the United States has provided to Iran.
The victims and their family members today filed a lawsuit against the Internet Corporation for Assigned Names and Numbers (ICANN), the U.S.-based non-profit that administers Internet properties worldwide. In it, the plaintiffs demand ICANN turn over all the top-level domain names provided by the U.S. to Iran, including .ir,  ایران, and any other IP address being used by the Iranian government and its agencies.
The lawsuit is responding, in particular, to  suicide bombing and shooting attacks in Israel that were funded by Iran, and carried out by Hamas and other extremist organizations.
"Although the families have received compensatory and punitive damage judgments against the defendants, Iran has refused to satisfy the court awards," a press release for the lawsuit said. "Iran has been designated by the Department of State as an outlaw nation that provides material support and resources to terrorist groups worldwide since 1996."
In the past, victims of Iran-sponsored terrorist attacks have attempted to reap unsatisfied court awards by seizing more tangible Iranian properties in the U.S., like real estate.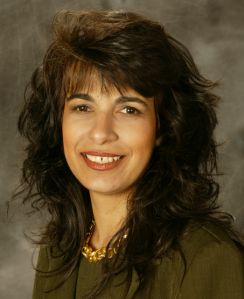 But Nitsana Darshan-Leitner, one of the attorneys on the case, said Iran's Internet properties are fair game, just like any other assets. If the plaintiffs are successful, the lawsuit will make Internet and legal history.
"This is the first time that terror victims have moved to seize the domain names, IPs and Internet licenses of terrorism sponsoring states like Iran and are attempting to satisfy their court judgments," Ms. Darshan-Leitner said in the release. "In business and legal terms it is quite simple – we are owed money, and these assets are currency worth money."
Ms. Darshan-Leitner, of Tel-Aviv, Israel, has a history of winning cases against extremist organizations. She's partnered on the case with New York attorney Robert Tolchin, who's worked with Ms. Darshan-Leitner before to win compensation for Iran-sponsored attacks.
Ms. Darshan-Leitner expressed her determination to win the case in a statement provided to Betabeat:
"For decades the extremist Iranian government funded terrorist organizations like Hamas and Islamic Jihad whose sole focus was murdering innocent civilians. Now the families of the terror victims are fighting back and want to seize Iranian assets worldwide, seeking compensation and a measure of justice. While the U.S. and Europe are determined to end the sanctions and restore Iran's economic strength, we are passionate that the world remember Iran's sponsorship of these heinous crimes and that those who lost loved ones to Iranian terror have their court judgments paid in full."
In the release, Ms. Darshan-Leitner contended that it's not her intention to shut down all of Iran's Internet — she just wants what's "rightfully due" to her clients, who are still waiting for court awards from attacks that happened more than 15 years ago.
"By seizing Teheran's Internet licenses and domain names we are serving notice on the Islamic regime that we will not forgive nor forget the families devastated by Iran backed terrorism," her statement to Betabeat continued. "We will continue to pursue Iran property and assets anywhere we can find them and will try to bring some closure to the victims."