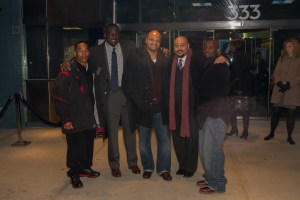 The five men who were wrongfully convicted of beating and raping a Central Park jogger in 1989 have settled with the city to the tune of $40 million dollars, The New York Times reported this morning.
The agreement was reached between the city's Law Department and the five plaintiffs, and still must be approved by the city comptroller and then by a federal judge.
For many this finally represents an end to the high profile case that stirred racial tensions in the city and beyond.
Antron McCray, Raymond Santana Jr., Kevin Richardson, Yusef Salaam and Kharey Wise– now middle-aged– were 14 and 16 when they were arrested for beating and raping a 28-year old jogger in 1989. After making incriminating statements in 1990, which they claimed were coerced, the black and hispanic youths were convicted and sent to prison. The men, recently dubbed the "Central Park Five," were incarcerated until 2002 when DNA evidence proved convicted rapist and murderer Matias Reyes had in fact committed the crime, to which he later confessed.
Four of the men served seven years in prison, and Kharey Wise was behind bars for 13.
Now over ten years after filing a civil rights lawsuit with the city, in which they accused authorities of false arrest and malicious prosecution, the men are receiving compensation. It was a long time coming– soon after filing the suit former mayor Bloomberg actively fought it it, claiming the city acted with probable cause. Mayor de Blasio said he would make efforts to settle the case.
The proposed settlement averages roughly $1 million for each year of imprisonment for the men, the Times reports. In the case of Mr. Wise, who served 13 years, it will be the most the city has ever paid in a wrongful conviction case.