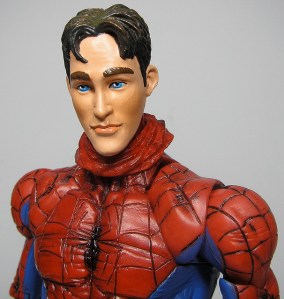 Have you been invited to contribute to a friend's charity recently?
Perhaps through a link to one of the many online donation sites like Causes.com, Fundly or Crowdrise, whose tag line is, "If you don't give back, no one will like you."
As with everything else on the internet, the whole process is utterly public. How much you give, your name, how much other people gave: it's all there to be judged.
You could opt not to reveal this information, of course. But that's no fun. There's a reason why you go to see the New York City Ballet in the David H. Koch Theater, not the Gift of a Friend Auditorium.
Online, you have to play the game.
It's like a modern version of those corporate holiday cards you sometimes get, saying "a donation has been made in your name" to some worthy cause. Isn't it funny how you get the card, but never the corresponding tax deduction?
So, nebulous credit for making charitable contributions is hardly new. But among the new crop of internet giving sites, the etiquette calls for fake anonymity. You need to choose a pseudonym that provides a pretense of humility, but still lets everyone know who you are.
For example, I'm the only person in my circle who lives in Harlem. So, calling out that neighborhood is always my go-to.
This weekend I was invited to donate, through Crowdrise, to Hudson River Community Sailing. (It's a great organization which allows under-served youth to earn school credit for learning sailing and boat-building skills. Feel free to throw in a couple bucks!)
Giving as "Harlem Landlubbers" nicely avoided the vulgarity of putting one's name against a donation, while still eliciting an immediate "thank you" from the organizer. It was a feel-good victory for fake modesty—everything that modern internet culture represents.
Maybe poseur humility is an outdated middle class value, vanishing just like…well, the middle class.
The rich don't seem to have it. No such concerns got in the way of the Stephen A. Schwarzman Building at the New York Public Library, or the Metropolitan Museum's recently-christened Anna Wintour Costume Center.
I wonder what coy pseudonym Anna could have chosen instead. "The Devil Cares Nada" Center?"
Michael Bloomberg, who is often credited as being the city's biggest philanthropist, is one who adopted a fig leaf for his giving. Since 2000, he has anonymously disbursed more than $200 million. He gave both directly to large institutions like Princeton University, and also to scores of worthy local groups, through nine-figure donations to the Carnegie Corporation of New York.
The former mayor was anonymous only in the sense that the media regularly reported he was giving anonymously, but still. It's the thought that counts.
For those of us making smaller contributions, however, it increasingly behooves us to manage our reputations online. Will you choose complete discretion, maximum exposure, or that internet-era middle ground—disingenuous fake anonymity?
Because, as Crowdrise reminds us, "If you don't give back, no one will like you."