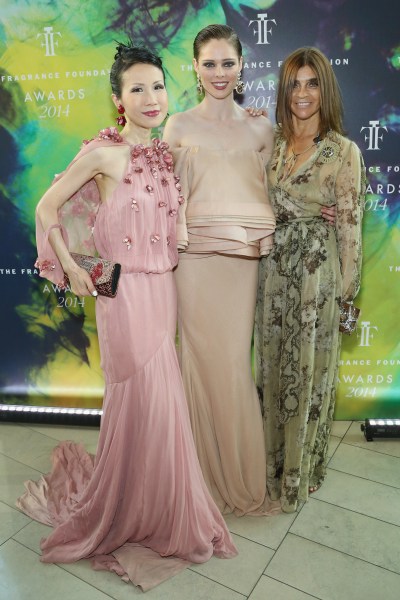 Choosing a summer fragrance is easy if you limit your choices to the newest perfumes around. Want to smell gorgeously cool and modern? Lean back over the holiday weekend, relax and try our glamorous quiz. For each result, we have included two amazing fragrances you might love.
Your morning-pick-me up most closely resembles: A. Espresso B. Green Juice C. Coconut Water D. Earl Grey Tea E. Cocaine
There is no (fashion) shame in: A. A Visible Lace Bra B. An Arm Party C. Birkenstocks D. Vintage Cartier E. Fur
Who is your would-be BFF? A. Carine Roitfeld B. Sofia Coppola C. Liv Tyler D. Caroline Kennedy E. Kate Moss
Pick a cheap thrill: A. Cristal B. Cannes C. Montauk D. Le Bernardin E. 1963 Jaguar E-Type
If you could only wear one: A. Black Leather B. White Cotton C. Peach Cashmere D. Camel Hair E. Navy Silk
Mostly A's:  Le Labo SANTAL 33 or Atkinsons Posh On the Green You are addictive and intoxicating (though not because you're always the first to suggest champagne). You are cool, powerful, equally at ease with cowboys as with rock stars, and you wear your dark side well, bringing out the devil in others and infusing energy into the room. This summer, try Labo SANTAL 33: a Cardamon, iris, violet, sandalwood, fire, spice and leather – or Atkinsons Posh on the Green, a fresh and spicy alternative.
   Mostly B's: Byredo Gypsy Water or Le Labo ROSE 31
You might be the girl next door – your style is romantic, verging on bohemian, though once the sun sets you're in denim and lace, the life of the party 'till it's morning again. Nothing is too feminine, too whimsical, too much. If you ask us, Gypsy Water is made for you: a fragrant glamorization of the Romany lifestyle, vibrant and woody with lemon, pepper, and juniper berry, enchanting but not overbearing. You are colorful and natural but if you prefer something even more floral, Le Labo ROSE 31 could suit you even better.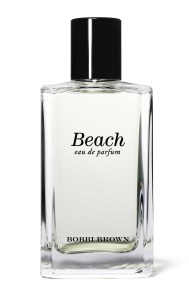 Mostly C's: Maison Martin Margiela Replica or Bobbi Brown Beach You live in a state of pure, deep bliss – no forgotten moments, carefree and at complete peace. To some, you may be too wild, too light, too uncontained. You are at your best in open air and, when you're honest with yourself, you know the only place to live is in the sun, on the beach, surrounded by the tangy scent of water. Maison Martin Margiela's 'Replica' Beach Walk is the perfume for you, or a similar but more simple fragrance for you would be Bobbi Brown Beach Eau de Parfum.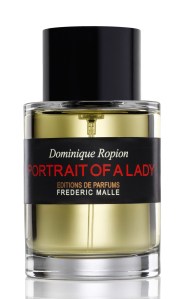 Mostly D's: Aedes de Venustas or Frederick Malle, Portrait of a Lady
You are chic, minimalist, selective and smart. You are not easily excited, and are hard to amuse, but this is a good thing – you are a rare cut from fine cloth, ie: crème de la crème. Like Aedes de Venustas Eau de Parfum you are not for everyone, and can only be understood by those in the know. Though you can be quite serious, there is nothing traditional about you – your style is evocative, you are true to your own beliefs, and your wardrobe reads like a legacy to couture. For a more feminine alternative, try Portrait of a Lady by Frederic Malle.
   Mostly E's:  Dior's Cuir de Cannage or Greg Lauren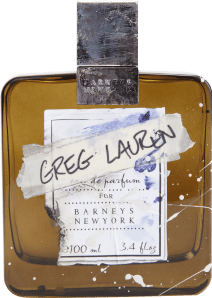 You have a natural sense of glamour, but don't prefer anything too perfect or clean. You never try hard, and even though you're on every guest list you are never the life of the party – instead, you can be found in quiet conversation, connecting one-on-one. For you, we choose Dior's new fragrance of the La Collection Privée for 2014: Cuir Cannage. Balancing of classic masculinity (think leather and bourbon) with subtle, sexual femininity (jasmine and orange blossom), the first few drops – which hint at an evening marked by too many Manhattans – give way to a rich, spicy, undertone. Greg Lauren's signature fragrance with it's maverick pirate elements will appeal, too.