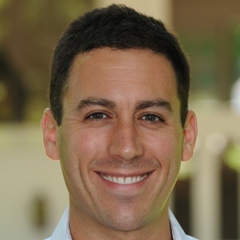 Welcome to Freshly Minted, where we examine an overlooked deal or funding announcement in tech from the past week, and tell you what you need to know, and why it matters.
This week's deal: King-making VC firm Greycroft Partners raised its first growth fund for making even bigger bets on late-stage startups.
Greycroft Partners is one of New York City's finest VC firms, but until recently, they've focused only on early-stage startups. Now, they're venturing into the world of growth equity with a NYC mindset and a $200 million fund — their largest yet.
Not everyone can do growth capital right. By Greycroft's own admission, it takes understanding of early-stage investments to do late-stage well. But Greycroft has the Midas touch when it comes to choosing investments. A quarter of all Greycroft portfolio companies grow to be worth more than $250 million. For a typical example, an early investment in payment app Venmo led to an acquisition by Braintree. When Greycroft invested in Braintree, Braintree was bought by eBay.
But growth capital isn't about discovering great startups and helping them realize their potential. What growth funds do is invest in healthy companies that have a track record of success, and get them to major scale and major exits.
Unlike many VC firms, Greycroft isn't a trend chaser. They make their strategic investments off the heavily-beaten Silicon Valley path, and their next moves could be major cues for the direction the industry will move when the copy-cats try to chase their insights.
But before we get to that, let's look at the fund.
Rocket Fuel
Greycroft usually deals in early-stage rounds, like emerging startups looking at Series A or a few seed investments. By Greycroft's own estimates, they see about half of the startups in the country by the time a company are looking for Series B. That comes out to a general survey of 1,800 startups a year.
Until now, Greycroft has been participating exclusively in rounds in the $5 million range, cutting $2-3 million checks each time. With this new fund, they'll be cutting checks for $10-15 million for rounds as big as $30 million, often for companies that they're already familiar with. If Greycroft misses out on an early round, it can opt in later with some growth equity after that startup has proven its worth.
But another large reason for building a growth fund is the inject money into Greycroft's own companies — not the ones that need a bump in order to stay healthy, but portfolio companies that have already taken off and just need extra rocket fuel.
"If you're building a company that's growing 100 percent year-over-year, there are a lot of people who want to put money to work in that company," Greycroft partner Ian Sigalow told Betabeat..
After all, why let other firms have all of the fun with companies that that Greycroft helped build? Now, Greycroft can step in to lead other rounds and accelerate companies that they're already comfortable with.
But how will Greycroft determine where to invest? The first step is to look at what Silicon Valley is most excited about, and not care.
Valley Fatigue
Speaking to the partners at Greycroft, you get the sense that — like many in tech — they're a little tired of the smarmy, trend-driven "Cult of Innovation."
Mr. Sigalow takes issue with Silicon Valley group think, which leads to trends where investors pour cash into a hot industry like delivery apps or car-sharing startups, regardless of what the market actually demands.
"A prime example is marketing software," Mr. Sigalow said. "No one funded it in 2008, then all of the sudden a couple of major companies got funded, and everyone followed."
Greycroft tries to look at where innovation is actually happening, in sectors where small companies are actually poised to change their industry. And as Mr. Sigalow puts is, innovation is everywhere, but when you step outside of the Valley, you can find it at a quarter the price.
But getting some distance from Silicon Valley isn't just good for their wallets — it keeps their startups from copycats and posers. When Greycroft has taken their startups touring on the West Coast, VCs who get left out out of funding opportunities often find some "combinator clone" to copy the business model and strike out on their own.
"There was a period of time where we wouldn't put things online, because people would literally knock off a Greycroft website pixel for pixel," Mr. Sigalow said.  "Crazy shit happens in this business."
For those reasons, Greycroft makes a ton of investments outside of the Valley. They're not always in the most attractive, headlining sectors like messaging apps and "the sharing economy," they're in sectors that could actually use a little (dare we say) disruption.
New York State Of Mind
So where exactly will Greycroft put its new dollars? Right now, the two hot sectors for the partners are ecommerce and financial tech — NYC industries for an NYC venture capital firm. Greycroft has a number of late-stage plays it could make with current startups in this sector, including portfolio companies Merchantry, Fortumo and Azimo.
Mr. Sigalow also suggested there might be coming interest in information security startups, which are growing more popular with the rise of cloud-computer solutions. Also on the list is healthcare tech, where they'll likely have to reach out into the Boston scene to dig up startup gems.
For now, Greycroft is staying tight lipped about specific plans, but most certainly have plans. In the mean time, we'll all be watching them, following along with the mimics and the gurus. And they'll be watching the CB Insights Series D digest, planning the next move.
"We're careful about keeping innovation under wraps until it's ready," Mr. Sigalow said.