Hey, Gary Oldman, who did you offend with your totally racist comments in your interview with Playboy?
No need to yell, Gary Oldman. In case you don't know what I'm talking about, Mr. Oldman went on a bit of a rant about "political correctness" in Hollywood. He went on to defend America's two favorite walking rage volcanoes, Alec Baldwin and Mel Gibson. And he did so quite racist-ly. "The policeman who arrested him has never used the word n—-r or that fucking Jew?…Mel Gibson is in a town that's run by Jews and he said the wrong thing because he's actually bitten the hand that I guess has fed him-and doesn't need to feed him anymore because he's got enough dough."
Well, as celebrities who insert foot into mouth so often do, Mr. Oldman issued an apology almost immediately. And it, well, it's a doozy. Since I couldn't possibly discuss it as a whole, I'm going to break it down piece by piece, and offer some insight into what Mr. Oldman was really trying to say.
Statement: I am deeply remorseful that comments I recently made in the Playboy Interview were offensive to many Jewish people. Upon reading my comments in print—I see how insensitive they may be, and how they may indeed contribute to the furtherance of a false stereotype.
Translation: I am terribly sorry that words that came out of my mouth offended so many people. In my defense, how am I supposed to know that my words are offensive when I'm saying them out loud? I'm an actor. I don't usually say my own words. It wasn't until I saw them these words printed in a magazine that I felt bad about them. (Ed. note: He even felt bad at the time, saying "So this interview has gone very badly. You have to edit and cut half of what I've said, because it's going to make me sound like a bigot.")
Statement: If, during the interview, I had been asked to elaborate on this point I would have pointed out that I had just finished reading Neal Gabler's superb book about the Jews and Hollywood, An Empire of Their Own: How the Jews invented Hollywood.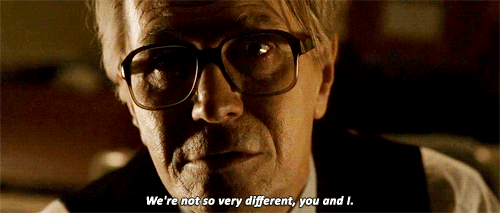 Translation: How could I possibly be bigoted towards Jews? I just read a book about them!
It's the interviewers fault for not asking me, "Are there any interesting books you conveniently just read that would get you off the hook for the rant you're currently on?" Furthermore, If I had been asked to elaborate on that elaboration, I would have mentioned I have many Jewish friends, and even some that are black. Siriusly.
Statement: I hope you will know that this apology is heartfelt, genuine, and that I have an enormous personal affinity for the Jewish people in general, and those specifically in my life. The Jewish People, persecuted thorough the ages, are the first to hear God's voice, and surely are the chosen people.
Translation: I hope you will know that this apology is heartfelt, genuine, and if that isn't working for you I'll just capitalize Jewish People because that's how much respect I have for them. The Jewish People, persecuted through the ages by people like me, surely win the best religion contest and are the greatest.
Statement: I would like to sign off with "Shalom Aleichem"—but under the circumstances, perhaps today I lose the right to use that phrase, so I will wish you all peace–Gary Oldman.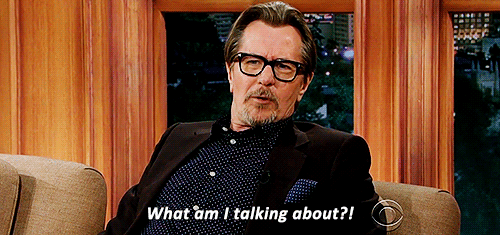 Translation: I'm so humbled, I won't use the Jewish phrase "Shalom Aleichem" to end this apology. Except I kind of did. Um, so yeah. Free copies of The Dark Knight Rises for all the Jews!
 Ed. Note: Nancy Pelosi–who Oldman called "a fucking useless c*nt," was passed over in the apologies. We guess he hasn't changed his feelings about her.