Remember back in the day, when you had to jerry-rig your Myspace layout with sloppy HTML in order to stand out from the crowd? Kids these days have it so much easier.
As of this morning, General Assembly (GA) is partnering with Tumblr to offer free lessons in how to build Tumblr themes. Tumblr has always offered its mostly-young userbase themes to customize their layouts, but now Tumblr users can to dig into the actual code that drives those layouts.
The lessons are available through Dash, GA's online learning interface. Dash is a Codecademy-style gateway drug to the coding world, as well as a gamified system for GA to test out potential students.
"It's designed to be an experiential journey as if you're working your way up the levels of a game," General Assembly CEO Jake Schwartz told Betabeat. "We've gotten feedback from 11-year-olds who enjoyed it."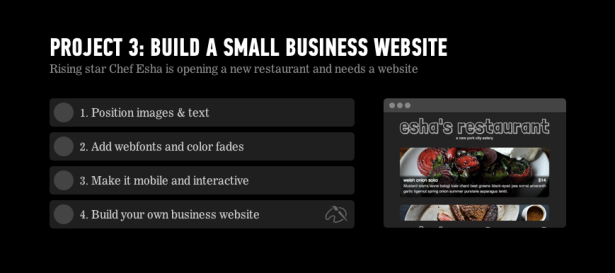 For most people, a WYSIWYG (what you see is what you get) theme set where you drag and drop pre-built layouts is enough to get by. But for the cool kids who are already so over pre-made layouts, the lessons on Dash are an opportunity to set themselves apart.
"As WYSIWYG tools become more common, people look for ways to differentiate their content, which leads them to that layer of code," Mr. Schwartz said. "Understanding what's happening in that layer gives you power and flexibility."
We tried a few lessons ourselves — us journos are constantly being told to "learn to code" — and found them to be surprisingly easy. If only we'd had this kind of lesson plan in 2005 so that our Myspace profiles didn't look like buggy digital Christmas trees.