Rap legend and hilarious blogger Ghostface Killah — aka Volcano Hands aka Hercules aka Thunder Knuckles — now has his own set of emojis.
The Ghostface sticker pack is available through an app called Hi-Art, which allows users to "share stickers by popular artists, musicians, celebrities." The other artists sponsoring Hi-Arts' first round of sticker packs include Ron English, Dust La Rock and Jason Derulo, Pitchfork reports.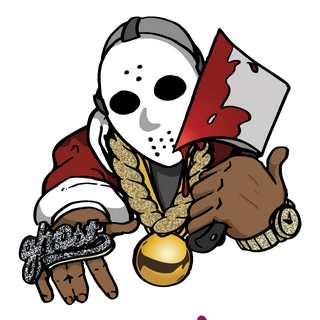 The stickers include images of the one and only Cocaine Biceps with jewel-encrusted brass knuckles, goblets, pills, and a variety of weapons.
Custom emojis and sticker packs, while a lucrative part of messaging services, are an increasingly popular part of a trend of celebrities trying to work their cringeworthy way into the tech world. Then again if Karl Lagerfeld has his own set of emojis, why should Tha Almighty God be left out?
[h/t Pitchfork]