June
BAR-BE-COOL
Act now or prepare for a summer of barbecuing at home, because the reservations game is as tough as ever. Nick and Toni's, the hardest get in the Hamptons, is still attainable—if you're determined. The restaurant doesn't take reservations more than 10 days in advance, but scoring a table on Saturday night is tough. It recommends booking online. Paul McCartney, Alec Baldwin, Billy Joel and the Clintons are regulars.
Nick and Toni's
136 North Main Street, East Hampton
(631) 324-3550
BOOK NOW
If you don't have a place to call home, you'd better book up. Try the Southampton Inn or the classic Maidstone in East Hampton. Or try Montauk, where serious hospitality star power lurks behind the shabby-chic signage. Check out perennial favorite The Surf Lodge, or score a cabin at Chelsea Hotels's summer camp-themed hotel, Ruschmeyer's: Both hotels run excellent on-site restaurants. For a more tranquil weekend, book a waterfront room at the Montauk Yacht Club. Drive out to the end of the road, where a historic lighthouse stands over some of the best surf breaks in the Hamptons, and have dinner on the water at Sean Macpherson's impeccably styled Montauk site, The Crow's Nest.
Skip the traffic on a StndAIR seaplane flight. The $550 trip deposits you gently on the water in Shelter Island. Spend the day at Sunset Beach, André Balazs's Saint-Tropez-style oceanfront resort. Wait until it gets dark—it's the best sunset on the East End.
Southampton Inn
91 Hill Street, Southampton
(631) 283-6500
The Maidstone
207 Main Street,
East Hampton
(631) 324-5006
The Surf Lodge
183 Edgemere
Street, Montauk
(631) 483-5037
Ruschmeyer's
161 Second House
Road, Montauk
(631) 668-2877
The Crow's Nest
4 Old West Lake
Drive, Montauk
(631) 668-2077
Montauk Yacht Club
32 Star Island Road, Montauk
(631) 668-3100
Sunset Beach
35 Shore Road,
Shelter Island Heights
(631) 749-2001
GO WITH A LOCAL
When it's time to hit the beach, let your local friends drive. Beach parking stickers are precious (they sold out long before Memorial Day). Main Beach in East Hampton and Coopers Beach in Southampton sell weekday passes. On the weekend, leave your car in town and try out a Hamptons Free Ride shuttle to the beaches in Montauk, Amagansett, East Hampton and
Southampton.
Don't go overboard with a fresh-off-the-yacht outfit. Take inspiration from Kelly Killoren Bensimon, who constantly nails the surfer-chic look, and pair an Eres suit with vintage cutoffs or a cover-up from Blue & Cream in East Hampton, where owner Jeff Goldstein curates a devastatingly cool high-low Hamptons style.
Eres
55 Main Street,
East Hampton
(631) 604-5544
Blue & Cream
60 On the Circle,
East Hampton
(631) 329-1392
AFTERNOON DELIGHTS
Spend the afternoon at BLT Steak at the Capri sipping cocktails by the pool. Afterward, change into something snazzy for the 14th Annual Midsummer Night Drinks on June 21, where supporters including Calvin Klein, Dennis Basso and Elie Tahari will mingle to raise money for God's Love We Deliver. Prepare for breathtaking views and decor—the event is hosted by Kelly Behun and Jay Sugarman at their Southampton oceanfront estate.
Keep the party going at the Annual Hamptons Heart Ball on June 28. Take a tip from Christie Brinkley and pair a simple summer dress with flowing fresh-off-the-beach hair.
Capri Southampton/BLT Steak
281 County Road 39A (Route 27), Southampton
(631) 504-6575
14th Annual Midsummer Night Drinks
170 Meadow Lane
Tickets ($350-$10,000) at glwd.org
18th Annual Hamptons Heart Ball
151 Mitchells Lane, Bridgehampton
Tickets ($500-$5,000) at hamptonsheartball.ahaevents.org/
---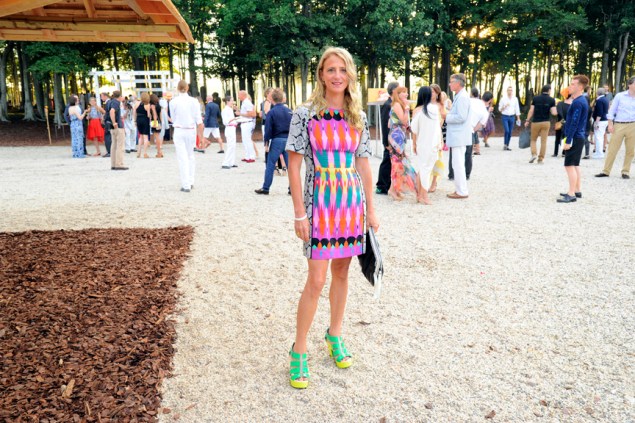 July
GET BUSY
Head out to Water Mill for a class with Gwyneth Paltrow's trainer, Tracy Anderson. Consciously uncouple from the weight you've gained drinking rosé all weekend and go somewhat health-conscious with a group dinner at Trata, a Greek seafood restaurant intown.
When the sun finally starts to set, claim a brightly colored deck chair for an outdoor show at The Surf Lodge's Summer Concert Series. The hotel brings in free live music every Saturday; previous acts include Edward Sharpe and the Magnetic Zeros, Willie Nelson, Jimmy Buffet and Patti Smith. Wait for a rainy day and drive out to Springs. Pick up lunch from the rustic and quaint Springs General Store, and tour Jackson Pollock's studio at the Pollock-Krasner House and Study Center. Then take the back roads to Sag Harbor. Spend the day antiquing, and have a big pasta dinner at Gabby Karan De Felice's restaurant, Tutto il Giorno.
Tracy Anderson Method
903 Montauk Highway, Water Mill
(212) 965-1408
Trata
1020 Montauk Highway, Water Mill
(631) 726-6200
The Surf Lodge
183 Edgemere Street, Montauk
(631) 483-5039
Springs General Store
29 Old Stone Highway, East Hampton
(631) 329-5065
Pollock-Krasner House & Study Center
830 Springs-Fireplace Road, East Hampton
(631) 324-4929
Tutto il Giorno
6 Bay Street, Sag Harbor
(631) 725-7009
IT'S ART, DARLING
The four-day ArtHamptons festival requires real endurance, so we recommend you prepare in East Hampton with a SoulCycle class, and eat brunch down the street at Babette's. Get there early to snag a table outside on the patio, where you can people-watch on Newtown Lane.
When it's time for ArtHamptons, try not to barrel into fellow art appreciators like Andy Cohen, Mariska Hargitay, Katie Lee and Brooke Shields, who all toured the exhibitions at the sprawling Nova's Ark grounds last summer.
Then spend a few dreamy, rosé-filtered hours at the Wine Stand at Jimmy Fallon's favorite Hamptons vineyard, nearby Wölffer Estate. The owners bring in a live band at sunset on Fridays. Now take your newfound appreciation for art and pay it forward at the Parrish Art Museum's Midsummer Party. Last year the lavish event was held for the first time at the museum's striking new building, designed by Herzog & de Meuron, now the permanent home of works by artists including Cindy Sherman and Willem de Kooning. The event is a magnet for artists and designers; Richard Phillips, Olympia Le-Tan and Bill Powers and Cynthia Rowley are all supporters .
ArtHamptons, at the Sculpture Fields of Nova's Ark
60 Millstone Road, Bridgehampton
Tickets ($25-$250)
at arthamptons.com
SoulCycle
68 Newtown Lane,
East Hampton
(631) 324-6600
Babette's
66 Newtown Lane,
East Hampton
(631) 329-5377
The Monogram Shop
11 Newtown Lane,
East Hampton
(631) 329-3379
The Wine Stand at Wölffer Estate Vineyard
3312 Montauk Highway, Sagaponack
(631) 537-5106
Parrish Art Museum Midsummer Party
279 Montauk Highway, Water Mill
Tickets ($1,500-$50,000) at parrishart.org
CHUKKER UP
When it's time for polo, stay with a friend in Bridgehampton—the traffic grinds to a halt when the horses come to town. The grounds are exciting on both sides of the field, but the real action takes place under the invite-only VIP tent, where polo regulars Nacho Figueras, Christie Brinkley, Howard and Beth Stern, Donna Karan and Russell Simmons drink champagne and generally ignore the matches. Actually want to know what's happening all day? Take a lesson the week before at the Southampton Hunt & Polo Club.
And whatever you do, don't wear spiky heels. You will regret it three steps in. Do pair a big hat with even bigger sunglasses, though.
Two Trees Farm
849 Hayground Road, Bridgehampton
(631) 237-5388
Southampton Hunt & Polo Club
206 Millstone Road, Water Mill
(631) 537-1110
THE PARTY
The crowd at the Watermill Center's Annual Party has serious art cred, so dress creatively. This year's theme is Sleepless Nights of Sheherazade. The annual party tends to be a freewheeling cacophony of theater, art and design, with installations and performance art everywhere you look. It's also a magnet for boldface supporters—last year Alan Cumming emceed, while Lady Gaga, Winona Ryder and Marina Abramovic all gave speeches.
Stock up on outfit choices when designers and deals come together in July at an afternoon event the fashion gods call Super Saturday. The QVC-sponsored shopping extravaganza is for charity, so it's also a great place to people-watch—just try not to trip over Kelly Ripa, who's co-hosting with Donna Karan this year.
Before the event, grab cocktails in the garden at Southampton Social Club. If you don't have a dinner ticket for the event, make a reservation at 75 Main, but be wary—the Kardashians have been s filming their reality series there.
Watermill Center
Annual Party
39 Watermill Town Road, Water Mill
Tickets ($500-$50,000) at watermillcenter.org
Super Saturday, at Nova's Ark Project
30-60 Mill Stone Road, Water Mill
Tickets ($150-$850) at supersaturday.ocrf.org
Southampton Social Club
256 Elm Street,
Southampton
(631) 287-1400
75 Main
75 Main Street,
Southampton
(631) 283-7575
---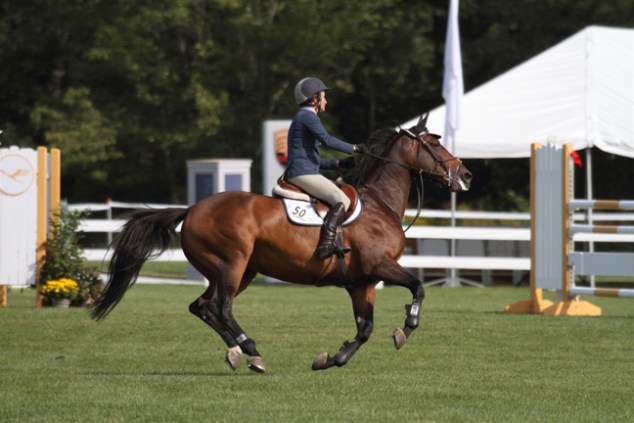 August
TURN IT UP
Get a little rock and roll. Start off at Stephen Talkhouse, a concert venue and bar where Jon Bon Jovi and Peter Wolfe stop in for a drink. The line into the nude-photo-themed bar gets long, so stop by early, get your hand stamped, and go to dinner. You can cut the line when you come back. Then head out to Memory Motel for a raucous bar scene that inevitably ends with one or more disorderly conduct arrests. The next morning, nurse your hangover at Candy Kitchen, the old-fashioned diner in Bridgehampton where you can get pancakes and a milk shake right away, no questions asked.
Stephen Talkhouse
161 Main Street, Amagansett
(631) 267-3117
Memory Motel
692 Montauk Highway, Montauk
(631) 668-2702
Candy Kitchen
2391 Montauk Highway, Bridgehampton
(631) 537-9885
ROCK LOBSTERS
Get a lobster roll in Montauk. We recommend Lunch—also known as The Lobster Roll-—an old-school fish joint right off 27 in Napeague. Slide into a sticky booth and order a roll or the perfectly greasy fish-and-chips. If you're just rolling in off the beach, throw on a cover-up and lunch at the Clam Bar, where the cash-only fish-and-beer stand is usually jam-packed with a surprisingly fast turnover. Then head down Route 27 a few miles to the Hamptons' most-haunted party spot, Cyril's Fish House. Order the beach shack's signature BBC (Bailey's banana colada), an unholy concoction of … banana, Bailey's and banana liqueur.
At night, check out the Southampton Hospital Annual Summer Party, held at the Art Southampton Pavilion, and watch as members of the Hamptons old guard join together to raise millions of dollars for the hospital's emergency department.
Lunch (The Lobster Roll Restaurant)
1980 Montauk Highway, Amagansett
(631) 267-3740
The Clam Bar
2025 Montauk Highway East, Amagansett
(631) 267-6348
Cyril's Fish House
2167 Montauk
Highway, Montauk
(631) 267-7993
Southampton Hospital Annual Summer Party, at the Art Southampton Pavilion
County Road 39A
(Route 27), Southampton
Tickets ($750-$7,500) at southamptonhospital.org
HIP HOT FUN
If you would rather spray champagne than drink it, go for brunch at Derek and Daniel Koch's Day & Night party, relocated this year to Sienna in East Hampton. Before you hit the Long Island Expressway, stop in Southampton for one last cup of espresso or a final cocktail at Sant Ambroeus to steel your nerves for the snarling traffic ahead.
Sienna
44 Three Mile Harbor Road, East Hampton
(631) 604-6060
The Bathing Club at the Capri Southampton
281 County Road 39A (Route 27), Southampton
(631) 504-6575
Sant Ambroeus
30 Main Street, Southampton
(631) 283-1233
BOYS OF SUMMER
Close out your summer with a glass of champagne at the annual Hampton Classic Horse Show. Grab your finest hat and head to Bridgehampton to watch the events live. Michael Bloomberg, Kelly Klein, Matt Lauer, Martha Stewart, L.A. Reid and Kyle MacLachlan are all VIP-tent regulars. Take a break for lunch at Pierre's, where your polo outfit—hat and all—will fit in perfectly. Then stay in Bridgehampton for dinner at Tom Colicchio's locally sourced restaurant, Topping Rose House. Keep the night going at the nearby restaurant/nightclub Georgica once the dining room fully transforms into a dance floor.
If the equestrian urge overtakes you, book a lesson at Stony Hill Stables and take a trail ride near Alec Baldwin's still-unsold Amagansett property. Then grab a coffee at Jack's Stir Brew and people-watch—the Clintons and Scarlett Johansson are both staying in the area this summer.
Hampton Classic Horse Show
240 Snake Hollow Road, Bridgehamtpon
(631) 537-3177
Pierre's
2468 Main Street, Bridgehampton
(631) 537-5110
Topping Rose House
1 Bridgehampton Sag Harbor Turnpike, Bridgehampton
(631) 537-0870
Georgica
108 Stone Road, Wainscott
(631) 537-6255
Stony Hill Stables
268 Town Lane, Amagansett
(631) 267-3203
Jack's Stir Brew
146 Montauk Highway, Amagansett
(631) 267-5555