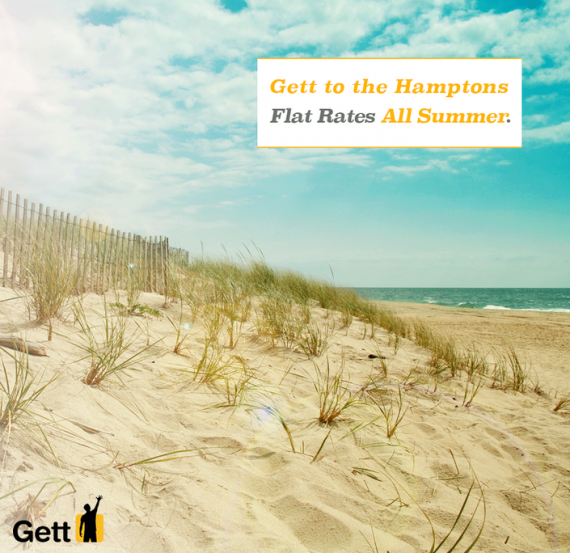 Summer is here, which means that rich people and Kardashian stalkers alike will be flocking east to the Hamptons. For your convenience, we've compiled a list of the best tech to help you plan and enjoy your classy weekend getaway (or summer-long stay, if working is beneath you).
From Memorial Day Weekend to Labor Day Weekend, upscale black car app Gett is offering rides to and from the Hamptons at competitive flat rates: $225 to Westhampton; $250 to Southampton; $275 to East Hampton; and $325 to Montauk. You can book rides anywhere from two weeks to three hours in advance.
If you feel like being extra fancy, you can even upgrade to an SUV — it's free.
Betabeat tested out Gett's Hamptons service on a recent trip home from Southampton. Once we booked our ride, the app let us watch a real-time map of our drivers' progress, meaning we knew exactly how much longer we could spend at the bar before he showed up. Our SUV was spacious and comfortable, and our driver was really friendly — he even gave us great restaurant recommendations for our neighborhood in Queens. Plus, it was great knowing we wouldn't have to take an LIRR train that'd get us home at 3 a.m.
If cars aren't your thing, there's always Blade, the app that lets you charter a Hamptons-bound helicopter for $500. Besides getting to fly to the Hamptons, you'll also be treated to a phone charger, glass of rosé, and copy of the New York Post.
Portafare lets you purchase and organize tickets from multiple different transportation providers. For all the plebes who aren't booking private transportation to the Hamptons, you can use the Portafare app to book tickets for the Hampton Jitney.
Are you stuck in hellish traffic on the Long Island Expressway? Have your friends already started partying at 75 Main without you? Take out your frustration with this Jaws app, a game that lets you control a virtual shark and eat "swimmers, sunbathers, seagulls, windsurfers, boats and more!" We especially like the sounds of this feature: "Great white fury! Upgrade your shark – bigger teeth, tougher skin, and more! Go for the ultimate upgrade and be MEGA SHARK!"
No weekend in the Hamptons is complete without a few bottles (or cases — we don't judge) of rosé. Starting tomorrow, June 6, alcohol delivery service Minibar will be available to customers from Westhampton to Easthampton.
Minibar's Hamptons deliveries require a $100 minimum, and are guaranteed to arrive in two hours or less. Bottoms up!
6. Beach Meditation by Glenn Harrold: Self-Hypnosis Relaxation for Sleep
After a wild night of partying with Diddy, why not detox with a healthy dose of beach meditation? Plus, you'll get a nice tan while you're at it.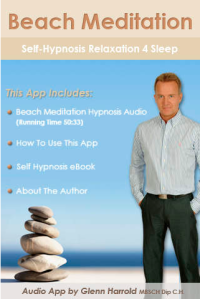 The description in the iTunes store really says it all:
"The 50-minute audio track will take you on a special journey into the deepest levels of relaxation. The subtle background soundscapes supporting Glenn's soothing voice will help you connect with a profound feeling of relaxation and well being."
Sounds divine, Glenn.
Days at the beach are perfect for finally getting around all those books you've been meaning to read (looking at you, Game of Thrones). The Kindle app is free to download and compatible for a huge range of devices, from iPhones, iPads and Androids to stinky ol' BlackBerrys. It's also usually cheaper to buy ebooks than new physical books, just in case you blew all your money on a helicopter ride in.
When you're in the Hamptons, surrounded by sprawling ocean, it's hard to resist digging into the nearest seafood tower you can find. But before you order that lobster roll with a side of tuna tartare, use the Safe Seafood app to make sure you aren't eating something that's potentially contaminated from all the crap we constantly dump into the ocean.
Lastly, if a Hamptons visit doesn't fit with your budget or work schedule, you can always search #Hamptons on Instagram and live vicariously through your obnoxious friends.