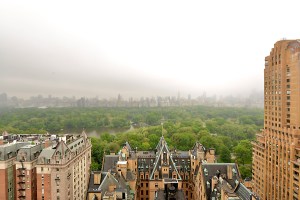 "The way you live is not necessarily the way to show an apartment," Fenwick Keats broker and partner Robert Anzalone recently told the Observer. "You need to showcase a lifestyle."
Mr. Anzalone's firm had lately acquired a listing for a one-bedroom co-op at 15 West 72nd Street, from a seller who'd used Fenwick Keats some two decades earlier to locate a rental apartment. After struggling to sell the unit with Sotheby's International Realty for an asking price of $1.999 million, the owner transferred the listing. Mr. Anzalone found that in its current condition, however, the co-op showcased what was, perhaps, less than attractive to potential buyers.
"The space is mesmerizing," he said. "It practically floats over the Park. There are 30 plus feet of windows. But it lacked the right feel." Furniture, light fixtures and painting had gone many years without update. What the place needed, Mr. Anzalone reckoned, was "a breath of fresh air." Fresh air both figurative and literal tends to issue these days from one financial transaction or another, and in this case, Fenwick Keats made the step—unusual for a brokerage—of spending roughly $10,000 up front for improvements that suggested a more modern and glamorous lifestyle to apartment hunters.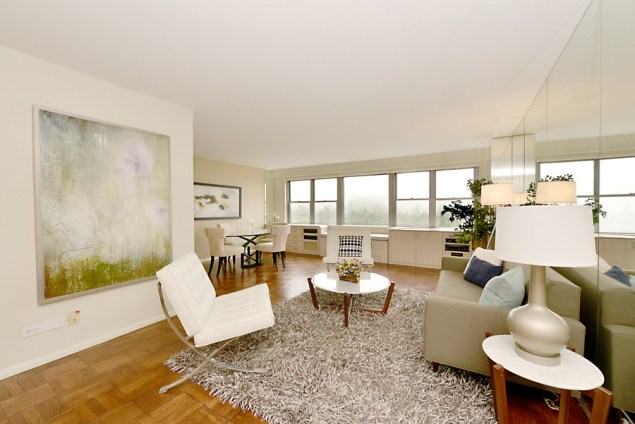 "We've done this kind of thing a few times before," said Mr. Anzalone, who put the West 72nd Street apartment back on the market asking $1.895 million. "We don't like to make the bet unless it's a pretty sure thing. But clients appreciate it when you have a little skin in the game. And it tends to work. All you need is the right look, the right feel."
Lifestyle sales—the staging and branding of products, experiences and property—is hardly a new concept. In the context of real estate, though, it comes into play more often in cases of newly-developed or redeveloped buildings than of simple resales. A broker might suggest that a seller neutralize a garishly-painted wall, or do away with patterned kitchen tiles, but more comprehensive repackaging—and investment—by a realtor is unusual. In a climate where commissions routinely run to hundreds of thousands of dollars, though, elevated conceptual and financial commitments from listing brokers don't look like such bad ideas.
One hidden drawback of the strategy is that a particularly effective overhaul can torpedo a listing. Mr. Anzalone recalled a penthouse duplex on the Upper West Side in which his firm invested "north of $8,000," only to find the owner having a change of heart. "He fell back in love with it," the broker said. "He didn't have the insight to make the changes himself, but buying an apartment is an emotional experience. You have a relationship with the space. And when he saw it, he just fell in love all over again. It was a $3 million apartment. We're hoping that doesn't happen again."
If only plastic surgery were so effective.