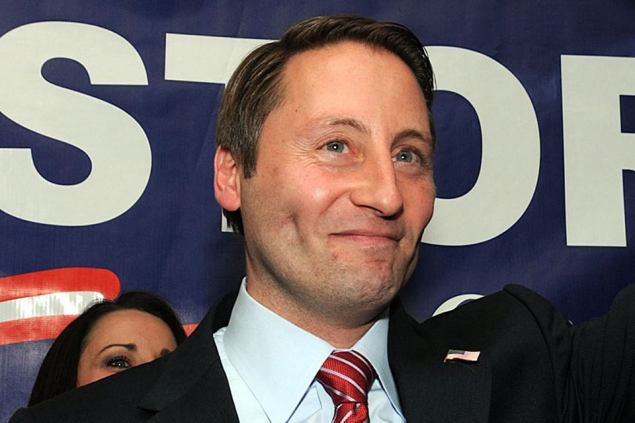 The Westchester County Independence Party alleged today that their county executive wanted to do a lot of head-chopping.
In a federal lawsuit filed today, the party claimed that Rob Astorino, the Republican Westchester county executive and candidate for governor, threatened to "decapitate" party leadership in a bid to win the Independence Party's support as he ran for re-election in Westchester last year. The lawsuit alleges that Mr. Astorino undertook a "frantic" effort to win the backing of the party–the allegations include racketeering, conspiracy, wire and maul fraud–by coercing dozens of staff members, political associates, friends and family members to switch their party affiliation to the Independence Party.
"As he campaigns for governor, Rob Astorino routinely disavows the Independence Party as a 'corrupt' organization," said Peter Tilem, the attorney representing the Westchester Independence Party, in a statement today. "But less than one year ago, he was leading a corrupt operation to hijack the party rolls."
Party leaders and their attorney called a press conference today to detail their lawsuit. The lawsuit is actually a revision that came after a state judge removed 3,700 of the Republican's staff, family and associates from the party's enrollment.
Mr. Astorino has disavowed the Independence Party, refusing their endorsement in his gubernatorial bid against Gov. Andrew Cuomo, a Democrat. Mr. Cuomo quietly accepted the controversial third party's endorsement last month.
At least one tie exists between the Westchester County Independence Party's lawsuit and Mr. Cuomo: Risa Heller, the founder of the public relations firm now being retained by the party, was hired in 2011 to be an adviser to Mr. Cuomo's girlfriend, Sandra Lee. (Mr. Cuomo lives with Ms. Lee in Westchester. Ms. Heller also no longer represents Ms. Lee.)
The complaint, however, is focused entirely on Mr. Astorino. In a recorded phone conversation from March of last year, Mr. Astorino is heard telling Independence Party representative Sam Zherka that people "screwed" by two party chairmen would now be working with Mr. Astorino to "decapitate these two."
"Every enemy he's made, every person he's screwed, is now working with us to decapitate these two," Mr. Astorino said.
The party would end up endorsing Mr. Astorino's failed Democratic rival, Noah Bramson.
Jessica Proud, a spokeswoman for Mr. Astorino, said the Republican would be moving to dismiss the lawsuit.
"This is the third and final attempt by Independence Party leaders to file this action. We will be filing a motion to dismiss, and we are confident that we will be successful," Ms. Proud said.