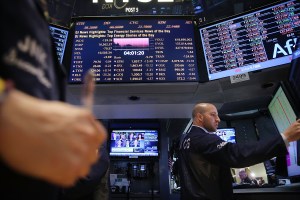 ValueStream Labs hosted their annual FinTech Cup on Monday night. This year, eight technology start ups competed to show they were bringing the most innovative and impressive developments to the financial sector. The judging was done by Jeremy Hill, Former COO of Research at Society Generale, David Frankel, Former President of EDGAR Online, David Garrity, Founder of GVA Research and Advisor to the World Bank, and Leigh Drogen, Founder and CEO of Estimize. Betabeat sat in on the presentations and judging.
Up first was Pellucid Analytics. Pellucid is in the business of fixing and automating pitch books. Financial institutions use pitch books to sell ideas, the books are physical representations of the idea. They also happen to be an enormous pain to create. The average pitch book page takes six hours to create and requires eight programs. Pellucid created a platform to automate forty percent of the process, decreasing busy work for junior bankers and increasing speed of client relations for senior bankers. While they didn't walk away with the winning title, they were voted the crowd favorite.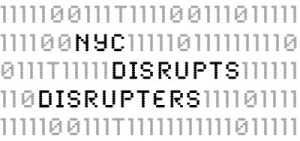 Next up was OpenFolio. Two Columbia graduates and Wall Street veterans, one of the creators spent eight years trading at Goldman Sachs, developed this social media platform over the last year. OpenFolio allows you to share your stock portfolios with friends, but instead of showing dollar signs, it shows only percentages. This way, you can compare your portfolio with friends, classmates, coworkers, other users your age, professional investors and pundits. Creator Hart Lambur called OpenFolio a "financial service geared to millennials." Open Folio was the runner up for crowd favorite at the FinTech Cup.
MarketProphit got the whole room on their smart phones, checking the accuracy of their most recently cash sign tagged tweets. MarketProphit analyzes social media chatter related to stock trading. If someone is tweeting about their $AAPL trade, the tweet is captured, linked to their Twitter profile, then automatically judged for accuracy and graphed in various ways. This way, MarketProphit creates real time graphs of how social media users are trading, and exactly how accurate they can be. The results are accessible to their users and to stock brokers, who use the powerful aggregation tool to filter out other social media noise, focusing on just the numbers. The coolest feature: it gives users a Klout-like score. This way, you can see which of your friends and favorite economists are actually best at market predictions.
Other competitors included Slingshot Insights, ClearFactr, InvestorMill and BoardVote. The grand prize went to PrairieSmarts.
PrairieSmarts had the sleekest presentation, with an automated video behind Michael Chochon as he excitedly described his risk management system. PrairieSmarts offers financial models that predict risk almost instantly. To generate risk, input the holdings of the hedge fund or other financial firm, the trading symbol and the quantity in question, then the program spits out a risk assessment. It quantifies exactly what you could lose, in real dollars, not just percentages or old school 1-5 scales that indicate "very risky, somewhat risky, not risky at all" and the like.
In Mr. Chochon's presentation, he quite accurately noted that the standard financial model underestimates risk. Mr. Chochon is extremely careful to give an accurate risk assessment, protecting his clients and his firm. "We are trying to give people the downside risk, so if we miss that, and it comes in further, then the trust of the advisor is broken. We did a study on 38,000 equity securities. We were 3 to 4 times better on the downside estimate. If we missed, we were conservative up to 98%. We feel very strong that the model protects the integrity of the advisor." He explained further, "We went with showing it as a dollar value because we think people understand that. We aren't going to try to overwhelm you with financial jargon. Financial risk is extremely sophisticated. We want people to understand it and then make decisions." Considering how complicated financial technologies can be, PrairieSmarts set up was exceptionally easy to understand. Everyone in the room was able to identify the risk of a trade immediately using their output format.
Mr. Chochon thought the energy in the room clenched the title for PrairieSmarts, "The energy was fantastic, the judging was outstanding, this is the platform that FinTech is going to really blossom and we want to be a part of that."
With 2014's FinTech wrapped up, ValueStreams gave attendees a little preview of what we may see at next year's Cup with BitNodes, a Bitcoin network which estimates global distribution.