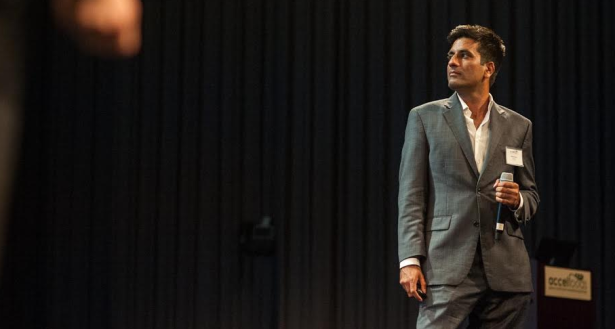 We can see how a group of startups giving a Williamsburg-style hipster update to muesli or making caramels out of coconuts might have trouble taking off at first. Luckily, companies with off-key ideas for the future of food are getting a helping hand from AccelFoods, a New York-based accelerator that focuses on food startups.
AccelFood debuted their new class of four startups today, including a mushroom tea startup ("become a funguy") and Cocomels, which are the Vita CoCo of candy. The would-be disruptors will receive initial investments of up to $40,000, with up to $200,000 coming their way by graduation.
"We're a nimble organization, so we won't know what each brand needs until we start off," AccelFoods cofounder Lauren Jupiter told Betabeat.
This time around, the companies in the AccelFoods repertoire are more established startups that lean toward recent body-hacking fads.
For example, one of the companies joining the accelerator is beverage startup Iconic, which takes advantage of the resurgent meal replacement trend, driven by popular protein shakes and products like Soylent. Another company coming into the AccelFoods program is Four Sigma, a company making enhanced herbal tea mixes out of medicinal mushrooms, encouraging customers to join their "shroom army."
The companies will receive ongoing support and mentorship throughout the program, and present at AccelFoods' second Demo Day some time in December, where we look forward to actually tasting the off-beat offerings.
At least this time this time around, there won't be insects on the menu.