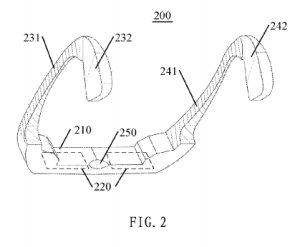 Google may have scored a fab partnership with Diane von Furstenberg, but that doesn't mean they won't face competition from other tech companies
Following in Samsung's footsteps, Lenovo just filed a basic patent for a device that looks veeeery similar to Google Glass.
It looks like the product will have an earpiece microphone, audio and video recording mechanisms, and a light-pump VOD display.
Even though we can tell the device is basically Glass for those who are team #notgoogle, the company was able to file the patent sans risk of lawsuit by strategically avoiding the term "wearable" and calling it an "electronic device and sound capturing method," TechCrunch reported.
So look out, Glassholes. It seems like Lenovo is looking to bring another computer to your face.
We wonder if Ashton will be lending his creative expertise to this project, too.