Years ago, when Jim Meehan, the one-man brand now synonymous with PDT—the East Village speakeasy that doubles as the city's worst kept secret—was mixing drinks at Pegu Club, cocktail historian David Wondrich used to take a seat at the bar and order a daiquiri. "I was so grateful that he didn't play stump the bartender on me," Mr. Meehan told me recently, as we clinked coupes at Fedora in the West Village. "But in many ways, it's a great tell cocktail to decide if a bartender is worth his salt."
As a partner in Banks Rums, Mr. Meehan has been thinking a lot about rum of late—and therefore about daiquiris, too. "When I first got lab samples of [Banks], the first thing I did was taste it neat, the second thing I did was make a daiquiri with it," he said. "For gin you have the gin and tonic or martini, for whiskey you have the old-fashioned or Manhattan or Sazerac, for white rum it's the daiquiri. It's the most important white rum cocktail, and really an expertly made daiquiri is quite a serious drink."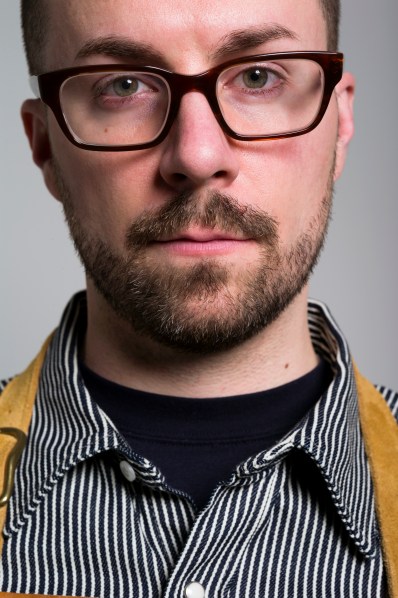 That isn't to say you can't have it with a swirly straw, festooned with a paper umbrella, spiked with strawberries or blended with ice. It's just all about the ingredients. "There is sort of a platonic ideal of every cocktail—well, the apple martini is a hard one," said Mr. Meehan. "If you use green market strawberries, when they're in season, I think the strawberry daiquiri can be a beautiful drink. The place where I draw the line is fresh ingredients. In my mind, there is never a time for a sour mix daiquiri. There are no shortcuts to great drinks."
If such an attitude borders on snobbery, so be it. "Sometimes being the guy that cares is not cool," said Mr. Meehan, who really, genuinely wants people to quaff quality cocktails. "One of the downsides of the success of the cocktail industry has been that there are smoke-and-mirrors places," he adds. "It looks like they have a great cocktail program. It looks like they have a great cocktail menu. It looks like their staff must be trained well or someone there must have good taste, but it's all show."
Still, the veteran bartender learned long ago not to sweat other people's mistakes. It was a lesson that came while working as a bouncer at State Street Brats in Madison, Wisconsin, when a rowdy patron—about half his size, no less—knocked out his front tooth in one punch. "I could have spent the rest of my life in martial arts training or at the gym or sharpening knives or shooting guns," said Mr. Meehan, showing me how he tongued his tooth back into place. "There's always someone out there who's got your number. But I don't spend my time worrying about those things. I think that in order to be successful in life you have to play offense. It's not about playing defense."
Mr. Meehan has played plenty of offense in his time. He's the co-author of multiple books, including The PDT Cocktail Book. He helped design a utility bag and bar rollup for Moore & Giles. He's been a consultant on countless cocktail- and spirits-related projects. He recently partnered with American Express's luxe airport Centurion Lounges. And he swears by Machiavelli's The Prince and Sun Tzu's The Art of War, which chef David Chang recommended he read, after the two downtown impresarios had knocked back a few. "The Art of War should be required reading in the restaurant business. Not for service, obviously, but it's a great business manual," said Mr. Meehan.
For all his success, both behind and beyond the bar, Mr. Meehan has never been accused of selling out, though. "There's something very pirate-like about the bar business," he said, downing the last of his daiquiri. "I feel like I am the most noble pirate on the ship. You know what I mean? I'm still a pirate, but I'm the most naval of all, the most righteous of all. I became the manager of every bar I ever worked at because I was the one guy who didn't sleep with the server, or didn't have that extra drink. Among pirates, it's not a popular role. But any pirate worth his salt knows that I'm salty, too."
[Ed. Note: Mr. Meehan later admitted to having slept with one server. "She's my wife now," he said.]
***
HOW TO MAKE IT: CLASSIC DAIQUIRI
Ingredients:
2 oz. Banks 5 Island Rum
.75 oz. fresh lime juice
.75 oz. simple syrup
Method:
1)   Pour all ingredients into a cocktail shaker.
2)   Shake with ice and fine-strain into a chilled coupe.
3)   Garnish with a lime wheel or a lime wedge, if you want to add more juice.