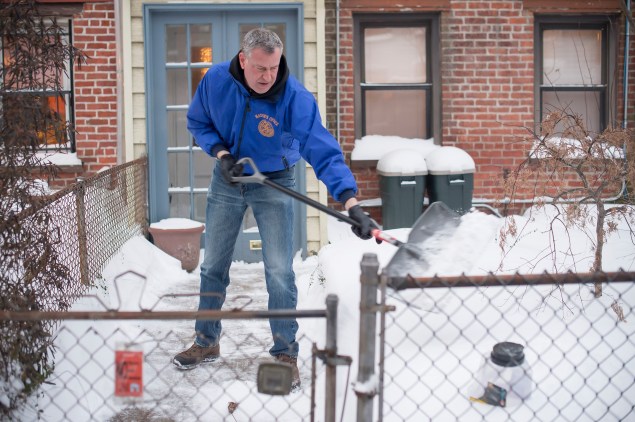 Hours before the Rent Guidelines Board is scheduled to meet today to determine this year's rate increases in rent-stabilized properties, Mayor Bill de Blasio called for the agency to take the unprecedented action of freezing monthly payments for tenants–even as he refused to say if he would freeze the rents for tenants in his own building in Park Slope.
The mayor argued that the rapidly rising rents in buildings belonging to the city's regulation program have vastly exceeded costs to the owners–which Mr. de Blasio said justifies the first freeze in the Guidelines Board's almost 70 year history.
"There's been a pattern of unfairness in the past few years," Mr. de Blasio said at an unrelated press conference today, noting that the freeze would last just one year. "We need a course correction, a one-time act that will correct the mistakes of the past."
But the mayor refused to say if he would extend the same courtesy to the tenants in the duplex he rents in Brooklyn. The duplex does not fall under the jurisdiction of the Guidelines Board.
"I have a different arrangement under the law," said Mr. de Blasio, claiming he adjusts prices fairly, though refusing to name specific figures. "We do it differently every year, actually based on costs."
Mr. de Blasio repeatedly demanded such a freeze in rent-regulated buildings on the campaign trail last year, but had not reiterated the call since becoming mayor.