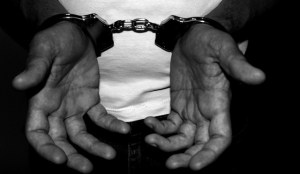 Just call him Jeff Lebowski.
In 2008, a former Merrill Lynch manager from New Hyde Park was arrested on child prostitution charges stemming from Mexico. Which would be fine, you know, if he was actually the right guy.
Philip Simone, 57, after an extreme case of mistaken identity, is now suing the government for $2.75 million over claims that he suffers from depression and lower sex drive over the flub, according to the New York Post.
"They told me they had a warrant for my arrest in Mexico," Mr. Simone, now a janitor, recounted in court. "That's when the room started to spin."
Mr. Simone, who had no arrest history, was handcuffed at work and told that he had just a week to prove he wasn't the man they were looking for.
"They told me they were going to put me on a plane right there. I have never been more scared in my life," he told the Post.
It turned out the real perpetrator was a man by the same name, Philip Simone—a registered sex offender living in New Jersey .
Prosecutors cleared Mr. Simone of charges just 4 days later and he returned to his job. But even with the short timeframe, Mr. Simone is still reeling from the incident. To add insult to injury, he was laid off due to company downsizing a year later, and has since only been able to snag a school custodian position.
However, Vincent Lipari, Assistant US Attorney, doesn't have much sympathy, claiming Mr. Simone is just looking to cash in off the incident.
At least he's not currently stuck in a Mexican jail…