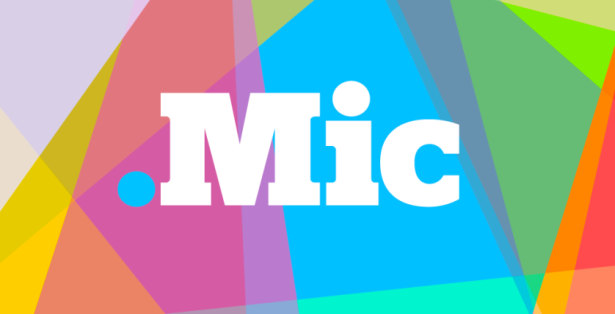 Millennials are often accused of being irresponsible and non-committal. We can't commit to a relationship, a mortgage or a job for more than a year. How appropriate then, that a news site meant for millennials can't commit to a name.
PolicyMic has changed its name to Mic (Stylized ".Mic"). "Policy.Mic" is now just a section, like Arts.Mic or World.Mic. Distancing themselves from using the word "Policy" in their masthead is meant to chase broader appeal.
"Our audience is hungry for us to cover other topics," Mic CEO Chris Altchek told Betabeat. "Some people don't believe that really interesting good sports coverage would be on a site called PolicyMic."
The rebranding comes on the heels of a $10 million Series A in April. Along with the new design, Mic relaunched their daily newsletter and hired a data visualization team. By the end of the year, they intend to add tech, science and health sections. With the addition of new staff, a broader sales team and cleaner design, Mic is hoping to finally turn a profit in 2014.
The visual redesign isn't a major overhaul. The only changes of note are the lack of a rotating carousel, a slimmer font, and a navigation bar that shrinks as you scroll down.
Before the new name catches on, you'll still have no problem finding the site, as the old URL redirects to www.mic.com. Once the new name catches on, you'll have to remember the new URL, because calling a news site "Mic" makes it practically ungooglable.