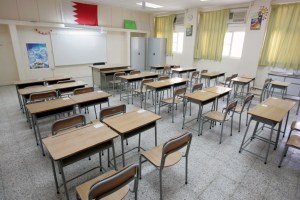 Brooklyn College's liberal politics are keeping grants and progress from faculty and students, one frustrated CUNY professor told the Observer.
"There have been these ongoing quarrels, and they often take the form of the political doctrine that you have to adhere to," business professor Mitchell Langbert said.
His complaints follow two other items of CUNY controversy this month—on June 3, professor Jacques Hyzagi penned his frustrations with Queensborough Community College in the Observer, and it was later revealed that CUNY chancellor James Milliken is privy to a rent-free, swanky UES apartment.
A 16-year veteran professor at the CUNY subsidiary, Mr. Langbert claims he was denied the opportunity to propose a multimillion-dollar grant to the Charles G. Koch Foundation because of the organization's Republican roots. Mr. Langbert had been working with the Koch foundation on the proposal since mid-2013.
The grant would have helped to establishing a financial center at the CUNY college, Mr. Langbert alleged, but the potential project was cut short when the school took the billionaire Koch brothers' conservative politics into play. School of Business Dean William Hopkins told Mr. Langbert to "cut bait" on the proposal.
Mr. Hopkins, who Mr. Langbert said went months without responding to his repeated requests to meet about the proposal, wrote in an email obtained by the Observer that he needed "to focus [his] attention on the task [he] was hired to do; get the School of Business accredited."
But Mr. Langbert sees this grant as a way to achieve that AACSB accreditation, which highlights quality faculty.
"You're supposedly leading a school of business. To say the only function [of your job] is to get AACSB accreditation is breach of duty," Mr. Langbert said.
Mr. Langbert attempted to convince Mr. Hopkins and the school of the potential benefits of the grant, which could have reached $10 million, but feels he was blown off. Upon sending the dean information on United Negro College Fund's acceptance of a large Koch brothers grant, Mr. Langbert was met with resistance and was sent an attachment citing the deal's fallout.
"Given the shocking suppression—the almost total absence—of anyone who does not agree with far-left ideology at Brooklyn College, saying that there might be controversy because there's a Koch grant is like saying that you will not tolerate any conservative viewpoint to be expressed here," Mr. Langbert responded.
A spokesperson from the school told the Observer that they have not received or requested grant money for the business school from the Koch foundation.
Mr. Langbert says that this isn't the only time he or his few conservative colleagues have felt the pressure. After a proposal to change the hiring policy at Brooklyn College, Mr. Langbert said the university "wrote a vicious letter about me." In another instance, one history professor was allegedly denied a promotion because of "a disagreement in ideology," he said.
"It's an Alice in Wonderland type of logic," Mr. Langbert concluded. "My voice should not be silenced at the college."