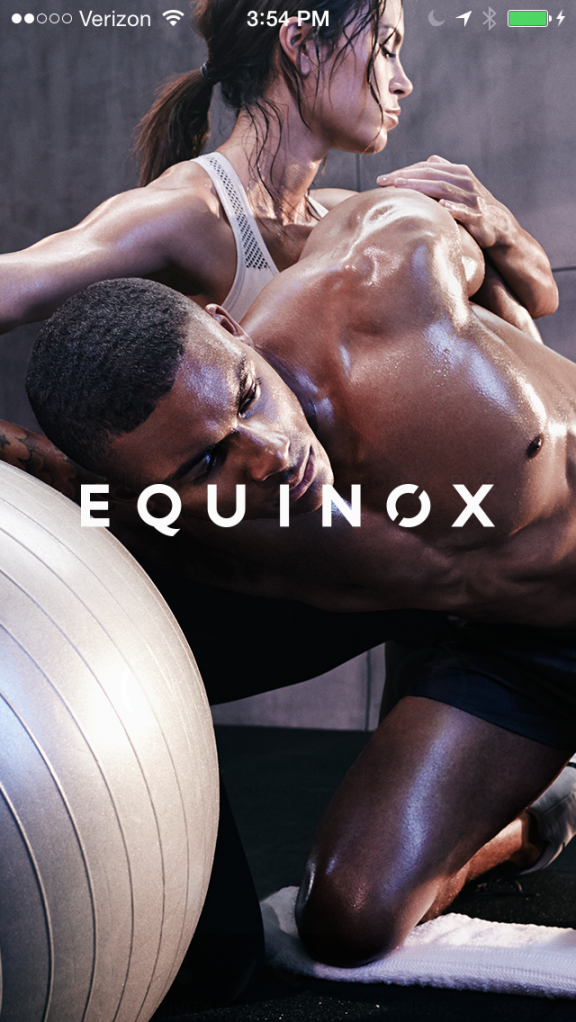 Remember when your gym was just the place you went to work out?
If Equinox's recent reboot of its app and website is any indication, the days of fitness centers existing solely as locations are over. The revered fitness chain's new digital experience incorporates everything a health nut could want. This includes FitBit and Jawbone Up compliance, class schedules and reservations, articles on diet and working out and more.
The app will even pick a group class for you based on your mood. With the "Make Me" feature, you slide your thumb up and down a screen with gradated colors from blue to green to yellow to orange to red. Stop at "make me breathe," and you'll get a list of suggested yoga classes from gyms around your current location. Pick "make me burn burn burn," and the app delivers studio cycling, power sculpt, barre burn and other higher-intensity workouts.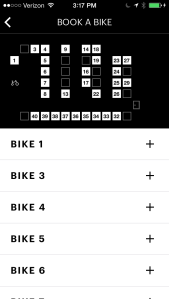 If you go with the cycling option, you can not only reserve a spot in the class, but also pick exactly which bike you want to use. In only a couple of taps, your spot is reserved. When designing this and other features of the app, Equinox took inspiration from seamless, streamlined apps like Uber, director of digital marketing Matt Burton told Betabeat.
Mr. Burton worked with the company's digital marketing team as well as its trainers and members to find out what they wanted and needed from an Equinox app. Their Activity feature will let members keep track of all of their workouts in one place. Users can manually enter each day's classes or gym visits and also incorporate their favorite wearable tech to automatically load how many paces they've walked or run every day. And if they make it to the gym to take whatever class they've scheduled, they can check in using a bar code within the app.
Equinox settled on Jawbone and FitBit as the two fitness wearables to incorporate into the app, and will add four to six pedometer and run-tracking apps, as well. There's also a feature that allows users to take snapshots of their treadmills' mile-counters after they finish an indoor run so that that data isn't lost. The goal isn't to render other fitness technology obsolete, Mr. Burton said, but to make Equinox the go-to app that synthesizes all of a user's health data.
This kind of data tracking will also enable Equinox to tailor each user's experience and to figure out what kinds of future developments they should make. For example, the company's Q fitness blog is available both online and in the app. In the app, though, articles likely to interest specific users will be pushed to the top. Someone who schedules a lot of yoga classes, for example, will see content in the MyQ section that would likely interest a yogi.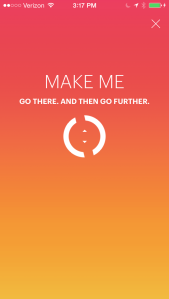 The revamped website is another part of the company's digital update. Previously, members who logged in had a different experience than non-members who were just browsing. Now, the site is more uniform and streamlined in its quest to "creat[e] a motivational environment to push our members toward their goals," Chief Marketing Officer Carlos Becil said in a prepared release. And it works pretty well — this workout-averse reporter was clamoring to do some crunches after a demo of the app.
Equinox is spoken of in hushed tones by many workout devotees. If you're a member at Equinox, you're clearly dead serious about your routine. And if you're not a member, you might hope to be one someday — after you get your finances squared away, of course; maybe once you're engaged and up for a new job, a few months after you've bought a puppy.
Thus, the company's attention to detail and its provocative marketing campaigns have paid off. Their newly updated website is full of no-nonsense, all-caps taglines — "THE TIME IS NOW. NOT TOMORROW. NOT NEXT WEEK. NOT TODAY." "IT'S NOT FITNESS. IT'S A LIFESTYLE." — and sweaty, hard-bodied, oft-tattooed models. It's enough to make you drop to the ground and complete a set of furious push-ups (and then clock them with the app, of course).