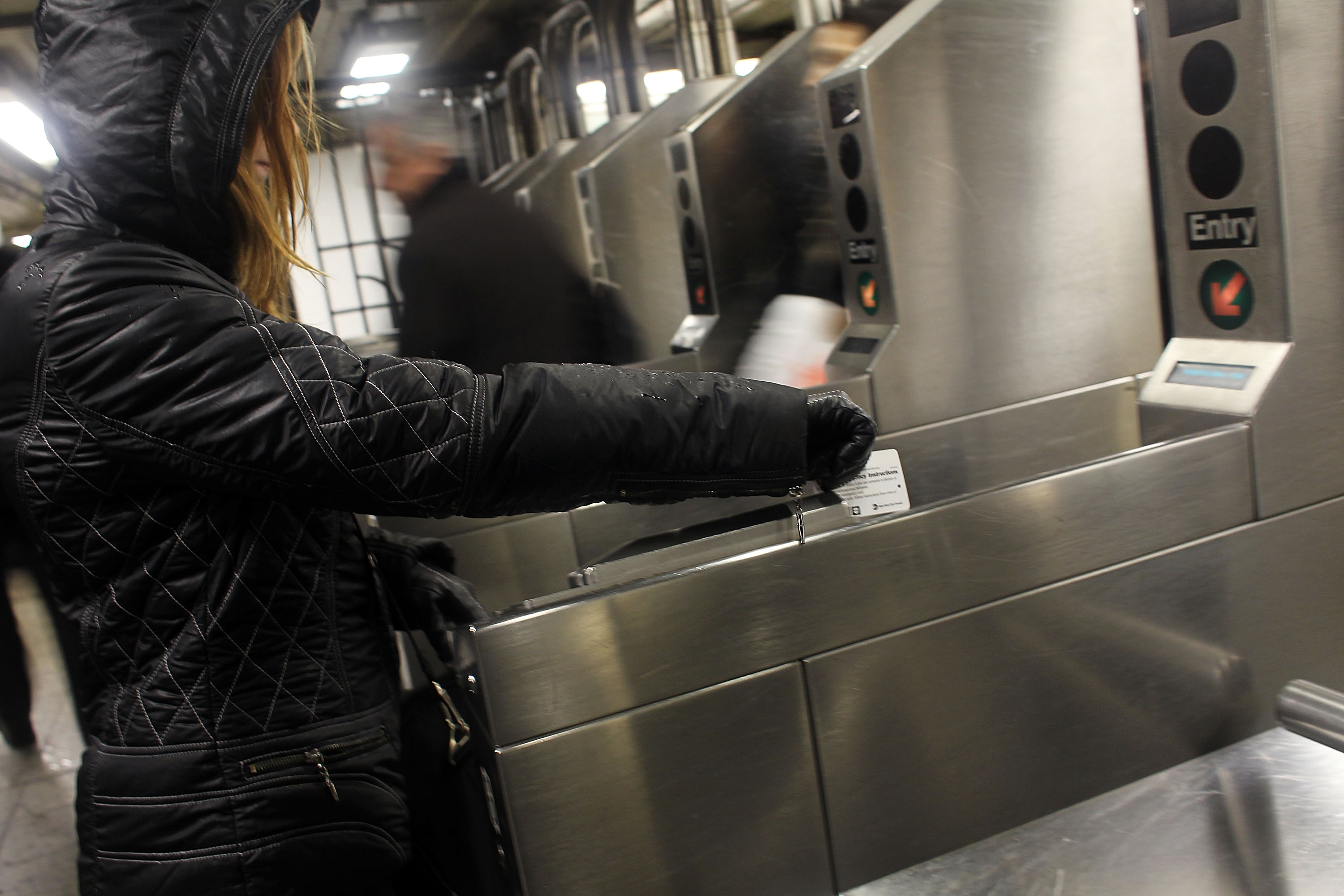 To call the MTA a big old disaster would be putting it nicely.
It's been a year of delays, derailments, crowds, and…hotboxed cars?
And yet, new analysis of 2013 salaries found one in seven MTA employees are making at least $100,000 a year—that's nearly 2,500 more workers who earned six figures in 2013 than two years earlier.
Meanwhile, besides dealing with the usual snafus, riders are bracing for more fare hikes expected in 2015 and 2017.
The Empire Center for New York State Policy found that MTA cops make the most, taking home an average of $125,912 a year. About 85 percent of those officers made more than $100,000. LIRR workers also fared well, earning an average of $83,000 in 2013. Almost 30 percent earned more than $100,000.
MTA Chairman Thomas Prendergast had the highest salary, making $359,877 in 2013.
So, what gives?
Much of the salary boost came from post-Sandy overtime work, according to the New York Post.
"In many cases, it is cheaper to pay overtime than hire a new employee," MTA spokesman Adam Lisberg told the Post. "But in many cases, the distribution of the overtime is controlled not by managers but collective-bargaining agreements [that] assign overtime based on seniority."
Next time you're crammed in the 6 train, waiting for the L train, or getting up skirt photographed, try not to think about the fact that MTA workers are raking it in. Just try to focus on the light at the end of the tunnel.