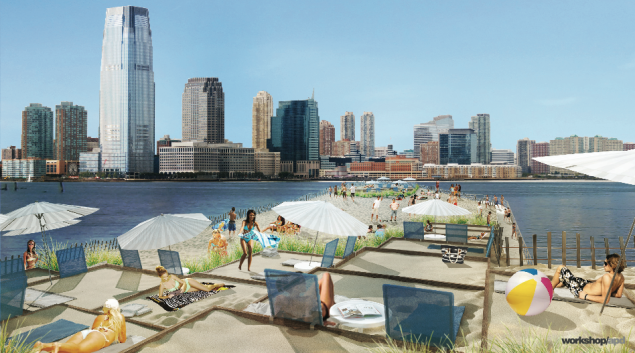 Nature's overrated.
That's why we live in New York, right? A towering metropolis of manmade awesomeness. Out in nature, there's bugs, it's dirty, and the nearest Starbucks is like, an excruciating mile or so away.
Nature haters rejoice because Blayne Ross, a creative entrepreneur and chief visionary for a dystopian and wonderfully artificial future, has proposed New York City's first manmade beach. But don't worry, none of the archaic features of a real beach will be involved. Tired of laying out on that faux white sand? Then grab lunch in the food court or do some shopping at the surf shop. Surf shops>Nature.
The imitation seashore is hoping to materialize by 2016. And by that time, the real beaches will be underwater from global warming or whatever anyway, right?
So step aside, Mother Nature; it's man's turn now. Your idea of outdoor entertainment sucks anyway.