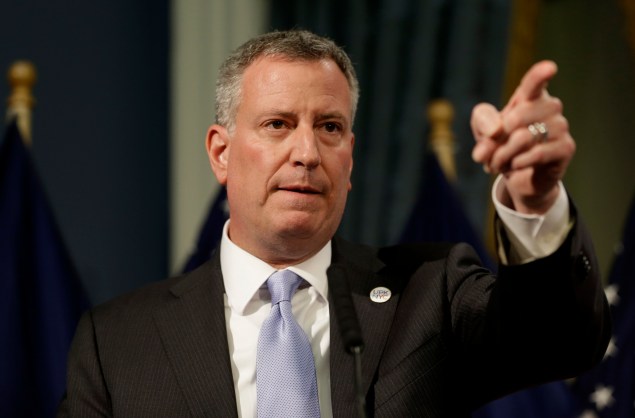 Despite what Congressman Charlie Rangel may have heard, Mayor Bill de Blasio insisted Tuesday he's not backing anyone in the 13th District congressional primary — including Pastor Mike Walrond.
Mr. Rangel told radio host Geraldo Rivera that the mayor told him he would be backing Pastor Walrond, the dark horse candidate, in the primary.
"That's just plain inaccurate," Mr. de Blasio told the Observer Tuesday.
The mayor did say he has "immense respect for Reverend Walrond," calling him a good friend and important backer of his during his mayoral bid, and "someone I think has done a lot of good for New York City."
But that wasn't an endorsement.
"Clearly, I have said repeatedly that I am neutral in that race — so I don't understand what the congressman was referring to," de Blasio said.