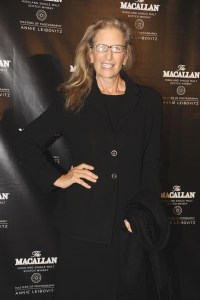 When famed portraitist Annie Leibovitz sold her trio of townhouses on Greenwich Street for $28.5 million earlier this year to George W. Bush's niece and Ralph Lauren's son, no one seemed particularly concerned about where Ms. Leibovitz would end up. (Real estate gossips were mostly—and justifiably—busy gushing over the gorgeous particulars of the photog's downtown compound.) But the woman has got to live somewhere, after all. And why not next to Robert De Niro, at 88 Central Park West? Why not, indeed? Ms. Leibovitz apparently thought. She's just nabbed a three-bedroom duplex in the building for $11.25 million, according to city records. Linda Reiner and Lisa Tarnopol Deslauriers at Warburg Realty had the listing.
The Lincoln Square co-op might lack the breadth, ivy-hung walls, tastefully-weathered plank-wood flooring and a host of other details native to Ms. Leibovitz's West Village home. But her new place is none-too-shabby, and certainly, it will require considerably less tending. It is a "gracious" space, where sophistication runs veritably amuck. Hardwood floors, high ceilings and classic moldings lend the apartment the sort of quiet and reassuring opulence typical of Manhattan's best early 20th century buildings. (Hey, it was good enough for De Niro, right? And Sarah Jessica Parker and Sting, too.) The photographer is unlikely to run into any Travis Bickle copycats in the elevator, but she very well may encounter a butler or two. Her own co-op is outfitted with a butler's pantry and a maid's room, which, the listing notes, might easily serve as a fourth bedroom or guest room. (Who ever heard of a Rolling Stone photographer with a maid?)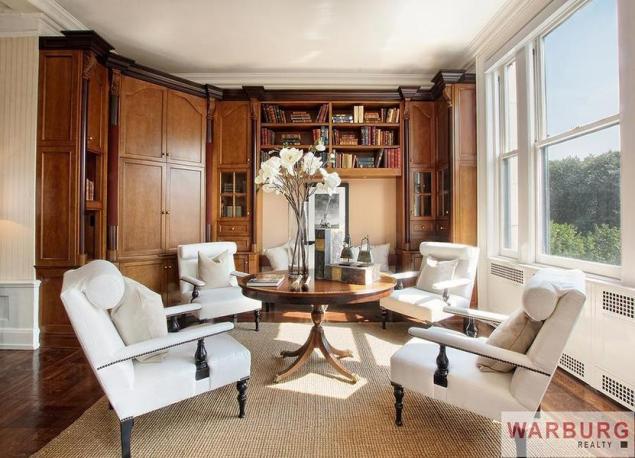 Still, at the time her place downtown went on the market, Ms. Leibovitz said that she wanted to be closer to her daughter. And though that explanation may well have been a polite cover for her substantial financial difficulties, it also suggests that she won't necessarily need extra space to accommodate familial visitors. What seems certain, in light of her multimillion-dollar purchase from seller Rona Forstadt, the wife of a prominent lawyer, is that Ms. Leibovitz has more than recovered from her fiscal mismanaging of yesteryear (the sale of her townhouse compound probably helped). And that any schadenfreude about her misfortune was rather premature.