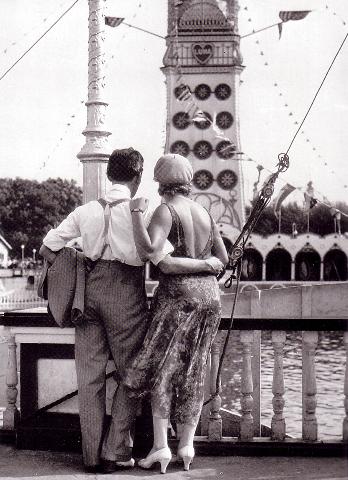 Apparently, student debt is kind of a problem, especially for young New Yorkers. The Times has the story! Student loans, it seems, can make it difficult for fresh graduates to buy or even rent an apartment in the city. One 26-year-old woman and her dog, Oliver, even had to find a roommate! Oh, the humanity. We'll definitely be emailing this one to Mom.
Another industrial parcel in Gowanus is on the market, Pardon Me For Asking reports. The longtime home of the Statewide Fireproof Door Company, the site, located at the corner of Bond and 3rd Streets, is advertised as "prime." Neighbors include Whole Foods, Hotel Le Bleu and Dinosaur BBQ, a listing with Pinnacle Realty notes. Perhaps they have something other than light manufacturing in mind for the space?
Meanwhile, back at the Municipal Arts Society, preservationists have their hackles up over the MAS' decision to honor Bruce Ratner with its Jacqueline Kennedy Onassis medal, the Post reports. Defenders of the commendation cite Ms. Onassis' commitment to "progress" and to seeing beauty created where it did not previously exist. Mr. Ratner, to their thinking, fits the bill. Hmmm…
He might favor jeans, hoodies and sneakers, but Jed Walentas is one tough hombre. Sort of. The Wall Street Journal takes us behind the scenes of the Domino Sugar deal that many saw as Mayor de Blasio's first big test on affordable housing. The young Mr. Walentas apparently played hardball with government types, threatening to resurrect an older, much-reviled plan for the site if city officials did not show some flex. This all bodes well for Two Trees, given that the heir apparent formally took control of the company in 2011.
As a part of its new "Upshot" section, the New York Times has a look at mandatory inclusionary zoning and some alternatives. Inclusionary subsidies in prime neighborhoods like Chelsea, the piece notes, are often exorbitant, sufficient to house several families in more modest environs. A report from More NYC suggests a cash-for-density exchange with developers that could create an affordable housing fund; Benjamin Dulchin, of the Association for Neighborhood and Housing Development, offers a typically pithy rejoinder: "Econ 101, money equals land, but not in New York City right now."
But why focus on the troubles of today, when you can gaze instead into the past. Ephemeral New York has a small but lovely collection of Walker Evans photographs on display. He wasn't all rawboned farmers and down-at-the-heels sharecroppers, you know.
And finally, a tale of competitive reconciliation in Crown Heights.